JBL Speakers
Speakers Designed For Skiers, Tubers, Wakesurfers
Water skiing, wakesurfing, wakeboarding and tubing are more fun and exhilarating when music is added. But too many speakers don't take distance and water reflection into consideration. The JBL by Harman Tower X Marine Speaker System from Prospec Electronics is different. Designed for watersports, it delivers audiophile-level fidelity at the full volume range and an LED light show that adds to the excitement.
Fully marinized, the Tower X Marine Speaker System has a unique angled face design that points the music towards the skier or surfer, not the back of the boat. This keeps the sound from reflecting off the water and becoming distorted. Looking somewhat like a jet engine, the sleek black enclosure matches any boat décor.
The Tower X Marine Speaker System features a long-throw polypropylene woofer cone with a rubber surround. This is coupled to a 1" horn-loaded titanium compression tweeter. The combination delivers deep, rich basses and smooth, clean highs-even to skiers 70' away.
Whether the sun has set or is still overhead, the JBL by Harman Tower X Marine Speaker System's LED light display system is sure to impress. Multi-colored, it comes with seven standard hues to create an impressive visual display across the spectrum.
The Tower X Marine Speaker System comes with a pair of rugged 360-degree rotating brackets that fit 1.75" through 3" bar diameters. The innovative design allows for wiring to be passed through the bracket into the speaker for a clean, custom-installed appearance.
JBL by Harman's Tower X Marine Speaker System is available in two sizes. The 8" MT8HLB model boasts 150Wrms, 450W peak power with a frequency response of 40Hz–20kHz. With 4 ohms impedance, sensitivity is 92dB at 2.83V. The 6.5" MT6HLB version features 100Wrms, 300W peak power and a frequency response of 50Hz–20kHz. Sensitivity is rated at 90dB at 2.83V with 4 ohms impedance.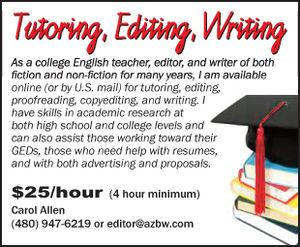 Available from Prospec Electronics, the 8" MT8HLB JBL by Harman Tower X Marine Speaker System costs $999.95 per pair. The 6" MT6HLB model is $799.95 per pair.
Contact local dealers or Prospec Electronics, 3325 S Morgans Point Rd., Mt. Pleasant, SC 29466.