Arizona Receives Federal Approval Of Revised Wildlife Plan
This will help guide state's wildlife conservation priorities over the next 10 years.
From AZGFD
Arizona's State Wildlife Action Plan (SWAP) revision guiding wildlife conservation for 2012-2022 was recently approved by the U.S. Fish and Wildlife Service. The plan's revision considers many of the changes that Arizona and its wildlife have experienced since the original plan was created in 2006.
Some of the more significant changes that impact wildlife conservation and were addressed in the plan include the state's above-average human population growth; increasing demand for renewable energy sources; emergence of new wildlife diseases; and, the growing number of new invasive species.
"Arizona's State Wildlife Action Plan is more than just a planning document. It is a user's manual for one of the greatest collaborative conservation efforts ever completed in our state that will provide direction in the coming years as Arizona continues to change," says Larry Voyles, director for the Game and Fish Department.
HabiMap™
One of the most notable actions to come from revising the plan is the Arizona Game and Fish Department's HabiMap™ Arizona, an innovative new tool that utilizes the latest mapping technology to provide wildlife data to help conservation partners make informed planning decisions that consider wildlife's needs. HabiMap™ Arizona is a user-friendly, Web-based data viewer that allows users to visually explore the distribution of the state's wildlife, wildlife conservation potential and stressors to wildlife.
Information available through HabiMap™ Arizona is non-regulatory and may be useful in making decisions about our state's future growth by considering wildlife early in the planning process.
The Arizona SWAP is a thorough statewide look at wildlife and their habitat, and the actions needed to ensure species survival. The plan aims to protect species with the greatest conservation need and manage those species to prevent them from becoming threatened or endangered.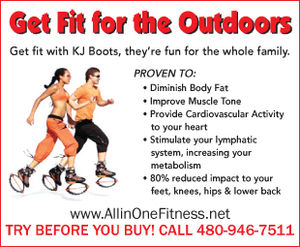 Federal Grants
Having an approved SWAP in place allows Arizona to continue to receive federal grants through the State Wildlife Grant program created under bipartisan legislation established in 2001. Since then, the Fish and Wildlife Service has provided more than $17 million in grants to Arizona for its conservation efforts.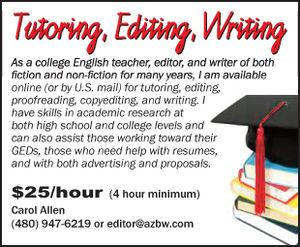 Each state's or territory's plan must contain information on low and declining populations of wildlife and the habitats they require, identify problems that affect these populations, identify research and survey efforts to improve their conservation efforts, and determine actions and priorities. Once a state's plan is approved, agencies will revise and update their plan at least once every 10 years.
To learn more about Arizona's SWAP and HabiMap, visit http://www.azgfd.gov/swap and http://www.habimap.org.