Christmas Tree Permits
'Over The River And Through The Woods'
Enjoy this seasonal tradition of taking family and friends to forest areas to find and cut your own perfect Christmas tree.
Christmas Tree Permits
The selection and cutting of a special tree from the forest for the holidays has been a treasured tradition for generations of residents.  The Tonto National Forest offers personal-use Christmas Tree Permits for the cutting of a tree on National Forest land. Christmas Tree Permits cost $15 per tree, are for personal use only (not for resale).
Important Dates
Christmas Tree Permit sales start in late November for permits bought through Recreation.gov and at district ranger stations.
Limit 5 per person. No refunds will be made, even if weather conditions prevent you from reaching your cutting area and cutting your tree.
How to Obtain a Permit
Permits are available at the Cave Creek, Payson and Mesa Ranger Stations listed below or at Recreation.gov:
• Cave Creek Ranger District (480) 595-3300, 40202 N. Cave Creek Rd.,Scottsdale, 85262
• Mesa Ranger District (480) 610-3300, 5140 E. Ingram Street, Mesa, Arizona 85205
• Payson Ranger District (928) 474-7900, 1009 East Highway 260, Payson, Arizona 85541
Areas Closed to Christmas Tree Cutting
Trees may not be cut on private property, trailheads, and campgrounds
Christmas Tree Permit Regulations
When taking a Christmas tree from the National Forest, please observe the following permit requirements. Failure to do so is a violation.
• Each permit is for one tree.
• Sales are final and non-refundable.
• Attach the permit to a bottom branch of the tree as soon as it is cut down and before leaving the cutting area. If you purchased an online permit, make sure it is visible on your dashboard.
• Transport the tree so the permit is clearly visible from outside your vehicle.
• Don't top trees by leaving the lower part of the tree standing. Leave a stump less than six inches and cut below the lowest live limb.
• Use boughs from the lower section of the tree you cut, NOT from other live trees.
• Do NOT cut trees greater than 10 feet in height.
• Do NOT cut trees that are more than six inches in diameter at the stump.
• Scatter any unwanted branches to lie 24" or less from the ground.
• This permit allows you to also collect boughs and pinecones for decorations if you wish.
Safety Suggestions
• Check with the local Forest Service office for recent site and road information.
• Park safely on a highway pullout or off a Forest Road.  Do not park where your vehicle can be hit by a falling tree.
• Check maps to be sure of your location. Cutting on private land is trespassing!
• Have a full tank of gas and use snow tires. Bring chains and a shovel.
• Stay out of the forest when there are strong winds.
• Use caution when felling your tree!
• There is no cell phone coverage in many areas of the forest, so plan accordingly.
• Dress warmly and bring food, extra water, a blanket, and a first aid
• If you get stranded, stay with your group and your vehicle. Keep a window open while using your car heater.
Harvesting Your Christmas Tree
• Choose a tree that is growing with other trees in a cluster. Leave the "perfect" trees to grow and provide for a healthy genetic source for the future forest.
• Leave the site looking as undisturbed as possible and take your trash home with you.
Christmas Tree Permits On Kaibab National Forest
Christmas tree permits for the Kaibab National Forest will be available to purchase permits online only via Recreation.gov for each of its three ranger districts through Sunday, Dec.31, 2023 in order to allow members of the public to enjoy the popular holiday tradition of cutting one's own tree in the forest.
Permitted tree cutting begins Wednesday, Nov. 1 giving the public almost four weeks to get their permits before venturing out in to the forest to find that special holiday tree. Details about designated cutting areas, dates and types of trees that may be cut can be found on this page or at Recreation.gov.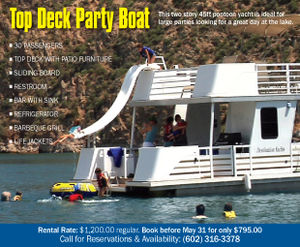 The Forest Service has moved permit sales to Recreation.gov as an added convenience for visitors, and that no in-person (over-the-counter) permits will be issued.
To order an online permit via Recreation.gov, you will need to create an online account. A small transaction fee will be applied to your purchase.
The permit will allow the holder to cut up to 5 trees ($15 per tree) of any species that is not more than 10 feet in height within a designated area on the Kaibab National Forest from November 1 through December 31, 2023.
The permit is only good for a tree on the ranger district for which it was purchased and can't be used to cut a tree on a different district. No refunds will be made, even if weather conditions prevent access to cutting areas.
Individuals who purchase permits will need to download a map either from this page or via recreation.gov showing designated cutting area along with additional tree cutting instructions.
District-Specific Permit Information
North Kaibab Ranger District
• 2023 total number available: 1,200 trees
Tusayan Ranger District
• 2023 total number available: 500 trees
Williams Ranger District
• 2023 total number available: 1,500 trees
Attention Every Kid Outdoors Pass Holders!
The Kaibab National Forest is also pleased to announce that all fourth graders are eligible for a free Christmas tree permit through the Every Kid Outdoors initiative. Every Kid Outdoors is a nationwide call to action to connect kids to nature. All fourth graders are eligible to receive an Every Kid Outdoors pass that allows free access to federal lands and waters across the country for a full year.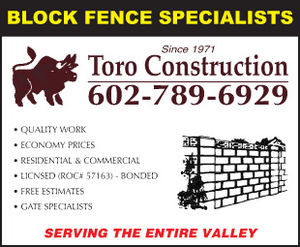 In support of this initiative, the Kaibab National Forest is making available a free Christmas tree permit to every interested fourth grader with an Every Kid Outdoors pass or paper voucher. To acquire your free Christmas tree cutting permit get your voucher then go to Recreation.Gov for the details and permit.
SPECIAL NOTE! The fourth grade passes are valid September 1st through the following year on August 31st.