Gosar Statement Regarding Biden Grand Canyon Land Grab
Kingman, AZ - Congressman Paul A. Gosar, D.D.S. (AZ-09)
Kingman, AZ - Congressman Paul A. Gosar, D.D.S. (AZ-09), issued the following statement in response to the Biden administration's announcement designating almost one million acres adjacent to the Grand Canyon as a national monument:
"Circumventing Congressional authority and with the swipe of a pen, Joe Biden intends to lock up one million acres of public land and permanently prohibit mining of the richest and highest-grade uranium in the United States from deposits that are far outside the Grand Canyon National Park.
Designating existing public lands as a national monument in northern Arizona is flat out wrong and irresponsible. The move represents the Biden administration's latest massive land grab effort and will have a devastating impact on public access and use of federal lands. The designation and corresponding uranium withdrawal increases America's reliance on foreign adversaries for minerals, threatening America's energy, economic, and national security for generations to come.
Mohave County Supervisor Buster Johnson opposes the creation of the monument, noting: "This would have devastating impacts on Mohave County. This proposal was never coordinated with Mohave County officials, whose area will be changed forever by this designation." The actions taken today illustrate the Biden administration's lack of interest in stakeholders on the ground as they advance and promote a radical environmental justice agenda above all else.
Whether it is the ever-expanding war on domestic energy production, hostility to domestic mining, prohibition of gas stoves and water tanks, draconian mandates on what cars Americans can drive, or restricting the public's access and use of federal lands, the Biden administration will stop at nothing to inject Joe Biden's radical eco-agenda in every aspect of American life," stated Congressman Gosar.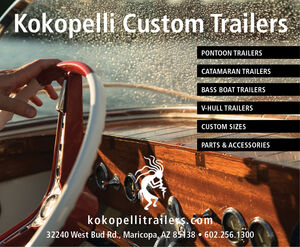 Background:
Congress has repeatedly rejected the creation of this land grab. The land at issue is historic mining lands and was expressly reserved for mining in a variety of compromises with far left radical environmentalists in the 1980's.
Since at least 2008, radical leftists have tried to lock up this area and prevent mining, hunting, camping, hiking and cattle grazing. Indeed, their goal was to stop any use of this land. And since 2008 Congress soundly rejected this massive theft of land.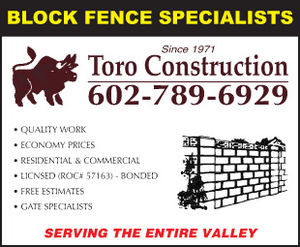 Now, using the Antiquities Act, which only allows up to 5,000 acres as a land selection, and the smallest amount minimally required to protect archeological carvings and monuments, Biden has attempted to set aside 1,000,000 acres.
This is patently illegal, and the courts should strike this designation. Moreover, people should continue to use this land as if nothing has changed. An illegal action is null from the outset. Home to our nation's sacred uranium lands, mining should continue without regard to an illegal act.