Lake Havasu's PR Specialist
About Lake Havasu City And Its PR Specialist
Jeff Blumenfeld, who has promoted Lake Havasu City for over a decade, now needs your help.
Lake Havasu City is situated on the eastern shore of Lake Havasu on the Colorado River border of California and Arizona. The city was established in 1963 by Robert P. McCulloch, Sr. as a self-sufficient, planned community. Lake Havasu City is located on what is known as "Arizona's West Coast." Driving time is three hours west of Phoenix, 2-1/2 hours south of Las Vegas and four to five east of the Los Angeles region. As part of the northern and western limits of the Sonoran Desert, Lake Havasu City and the surrounding area feature outstanding biodiversity.
A Top Fishing Lake
The area attracts 835,000 visitors annually with its historic London Bridge, pristine lake, friendly community, abundant sunshine and annual events, ideal weather and wide range of restaurants and lodging. More than 400 miles of stunning coastline offer exceptional watersports, including fishing, skiing, kayaking and house boating. Visitors can also explore the lake from the beautiful beaches, campsites and hiking trails.
Rated one of the top 100 best bass fishing lakes in America, Lake Havasu is ideal for catching large and small-mouth bass and striper fishing. The region is also host to extensive off-road trails and undeveloped stretches of river.
For more information: GoLakeHavasu.com
Doggedly Seeking A Kidney
As Go Lake Havasu's public relations specialist for over a decade, Jeff Blumenfeld has doggedly dedicated himself to promoting tourism in Lake Havasu City. The author of Travel with Purpose: A Field Guide to Voluntourism, Jeff is known for donating his time as a volunteer--from helping remote villagers in Nepal to helping victims of 9/11. But now he needs a donor.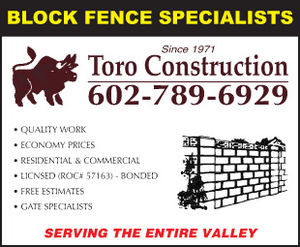 Jeff lost his kidney 13 years ago to cancer, and now his other kidney has failed. You can support Jeff and other patients in need of a transplant by being screened to become a kidney donor.
Can you donate?--https://nkr.donorscreen.org/register/microsite?id=4401&donationType=0