AZ Lakes AZPros Levi Wittrock On Tournaments
College Teams Are A Good Way To Start
Levi Wittrock graduated from Northern Arizona University where he was the president of the NAU Bass Fishing Club for two years. He and his partner represented NAU at many tournaments during those two years – tournaments that were piggy-backed onto FLW and BASS tournaments, using the same stage and the same crew. "The opportunities were insane," Levi says, "because you get to meet so many of the big names – not just the tournament anglers, but also industry reps and the people who run the tournaments."
He says that FLW and BASS worked hard to make their weigh-ins a big show, just like the pro's events, even though their entry fees were generally in the $75 range. It was an opportunity that allowed him to grow exponentially as a fisherman. Now he lives in Iowa and works for Pure Fishing.
Levi's Go-To Bait Pre-Spawn 'Til Late Fall
If there is one bait that Levi has learned to love more than any other, it's a Chatterbait. "The Chatterbait catches numbers, but it will also catch giants, better than any other bait I throw," he says. His favorite by far is the Chatterbait® JackHammer™ in the color BHite Delight, which is a green pumpkin with a chartreuse tint to the underside of the skirt. He adds a green pumpkin Yamamoto Zako to it. Colors catch fishermen as much as they catch fish, he says, but he has a lot of confidence in that BHite Delight and also the Green Pumpkin JackHammer.
The JackHammer is not a cheap lure – they are $15.99 on the Z-Man website. But Wittrock insists that they are worth the outlay because they start vibrating as soon as the hit the water and move erratically side to side even before you start adding action via the rod tip. They also skip easily and are armed with Gamakatsu heavy wire flippin' hooks. Also, the double wire trailer keeper holds even the soft Zako in place.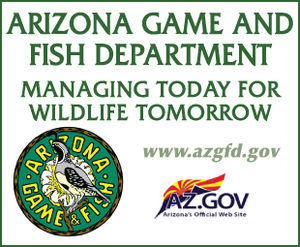 The Gear
Wittrock's rod of choice is a glass or as close-to-glass Dobyn's Rod as he can get. The parabolic bend that these rods have when they load up contributes to the action of the Chatterbait as well as the hookset. "Seriously, a fiberglass rod will double your hook ratio right out of the gate," he insists. "On a glass rod, when you're ripping through grass and a fish snatches it, the rod loads up and really assists the hookset – you can almost just lean back and reel to set the hook."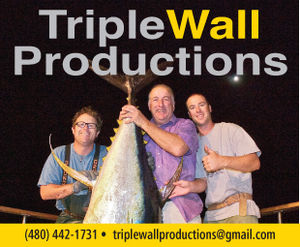 A lot of his gear was bought when he was a starving student, so he's the master of getting a lot of bang for his buck. An example is the reel he uses with Chatterbaits: the Diawa Tatula. He says it holds plenty of line, doesn't cost a fortune, and performs great. He likes the faster reel so he can burn the bait when he needs to, or catch up quick if a fish slams it and heads right toward him. He spools it up with 16-pound Sunline Sniper Fluorocarbon and uses a Palomar knot to tie on the bait.
Technique: Pre-Spawn Through Post-Spawn
Levi's favorite places to fish this time of year are grass flats, or coves with some grass. In fact, as soon as the water temperature gets into the 50's, he starts throwing a Chatterbait and keeps right on throwing it all through summer. He throws right up to shore, andalmost right back into any reeds. "I start shallow and quick," he says, "just straight cranking til I feel grass, then ripping it out." He says that straight cranking will catch some, but he gets a lot more bites when he rips the bait now and then. On rocks, he'll jig, hop, or jerk the Chatterbait, giving it action by moving the rod tip. If he isn't getting bit, he'll move out deeper.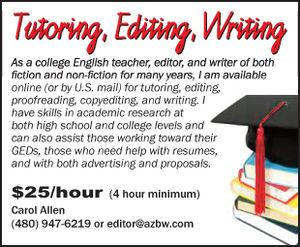 "If I'm not getting bit, or not getting good bites, I move out before I move on," he says. He'll cover the entire cove, switching areas or colors or depths until he starts getting the bites he wants. As a rule, he doesn't slow up, he just covers water. The exception is post-spawn.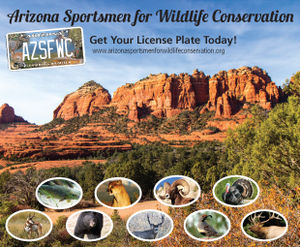 The BHite Delight
Post-spawn through early summer, if his usual quick reeling isn't working, he'll cast the Chatterbait out and let it hit the bottom, then drag it so slowly that he can barely feel the blade. Sometimes he'll park in the middle of the cove and slow-roll it like that, dragging it clear out to the boat, up to fifteen feet deep. Normally, though, he sticks to fishing to ten feet or so. The bass may be guarding fry at this time, he says, and they really hammer it, especially if you use the BHite Delight, which looks like a bluegill.
He also tends to dress the bait with a white or chartreuse Zako post-spawn to brighten it up a bit. It takes a lot of casts this time of year – he covers the same piece of water multiple times at multiple angles. It's not as fast, but it's effective. When you get this post-spawn fry-guarding bite, he says, it's not "was that a fish?", it's "hang on to the rod!".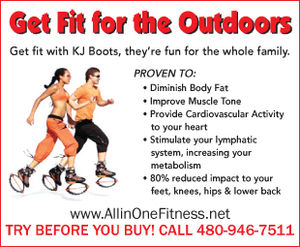 College Tournaments
Levi says that the experience of fishing the College tournaments was worth it all. The payouts weren't a lot of money, but they helped defray expenses. The real payout is that the Qualifiers can take you to the National Championship, and if you win that, you go to the Forrest Wood Cup or the Bassmaster Classic, depending on which circuit you were piggy-backed on. College Teams are hard work for very little recognition, so if you have one nearby, show them some love.
Please scroll to the bottom of any article and leave us your outdoor experiences in the "Comments" section.
More Arizona Fishing Resources
Click here to see a list of AZ Lakes AZ Pros Stories on Western Outdoor Times.
Click here to see a list of AZ Lakes AZ Pros Stories on Arizona Boating & Watersports.
Arizona Rivers And Streams Publishers Note
© 2005-2023 Arizona Boating & Watersports. All Rights Reserved.