Northland Fishing Tackle
Tapping the Dakotas (Part 1) Top guide shares local-born insights that could apply to your local waters, too.
BEMIDJI, Minn. (October 6, 2022) – Mention the words Dakotas and ice fishing and you'll get a lot of head nods and smiles. Fact is, both North and South Dakota offer some of very best ice fishing opportunities in the entire Ice Belt. We talked with esteemed Northland Fishing Tackle Pro Staff Cody Roswick to get the skinny on the where and how of making the most of a trip to the prairie states.
Valley City, North Dakota-based fishing guide Cody Roswick has been in the fishing industry for decades. "I decided to become a fulltime fishing guide and started Fin Hunters Guide Service after the fishing company I worked for moved its national headquarters," remarks Roswick.
As such, Roswick guides all over eastern North Dakota and northeastern South Dakota. Basically, he goes wherever the fish are biting. That could be anywhere from North Dakota's Devils Lake to the Glacial Lakes region of northeastern South Dakota.
When asked what it is that makes the fishing in the Dakotas so awesome, he comments: "We've got more lakes than we've ever had thanks to the high-water table and our lakes are very fertile and full of food. As such, fish grow faster than in other parts of the country. That's the draw to North and South Dakota and why we get a lot of out-of-state traffic. Most days the fishing is quite exceptional. We have excellent fishing for walleyes and perch but also crappies, pike, and white bass. There are years when the perch numbers are excellent and years when walleyes are kind of our staple. We mix it up—walleyes and perch and a few bonus pike. We have lakes with panfish, but for the most part, it's 90% walleyes and perch."
"I really like to guide on Devils Lake, Stump Lake and what I like to call the prairie potholes, small bodies of water I don't like to name because traffic can wreck a bite fast. They're basically sloughs that turned into little lakes. Back in the '70s, they didn't hold fish, but since, the North and South Dakota Game & Fish agencies have done a great job stocking them. There's an exceptional amount of food in them, too—macroinvertebrates, freshwater shrimp, lots of fathead minnows, so fish have fast growth rates, especially when the lakes are new or they get a good surge of water from runoff."
Roswick says one of the great things about Dakota fisheries is there aren't a lot of zebra mussels, so the water is stained, and fish aren't very spooky.
"We tend to fish a little faster than you might in Minnesota or Wisconsin. When you find a few active fish there's likely to be more," notes Roswick. "The search for fish can be a faster out here in the Dakotas; you can run the shoreline, get a bump or a bite in one hole and in a lot of situations you'll catch a number of fish out of that one hole. In Minnesota or Wisconsin, it can be more of a run and gun situation and drilling lots of holes, not that we don't."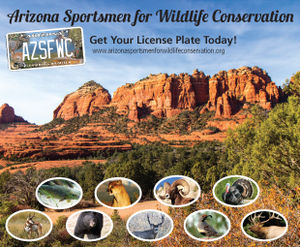 When it comes to ice fishing presentations, Roswick is a fan of small Northland spoons. Roswick comments: "The small Forage Minnow Spoon, the 1/16th-ounce Buckshot Rattle Spoon or Macho Minnow Spoon, and the new Eye-Ball Spoons are excellent. I love how compact the Eyeball Spoons are—you don't miss a lot of fish. I tip them heavily with waxworms or maggots, sometimes a minnow head. Depends on the mood of the fish. A lot times when fishing is tough waxworms and maggots are the ticket."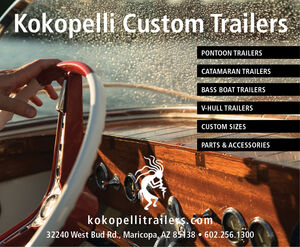 "I fish them on light-tipped rods and 4-pound, hi-vis Fireline, and because of our stained water, there's no need for a fluorocarbon leader; I tie direct. But light, fast-tipped rods are key—I'd even venture to say they'll double your catch. Especially with perch in the deep winter, a lot of times you barely see your rod tip or line twitch. Faced with an extra tough bite, I switch to a tungsten Mud Bug or Gill Getter. They're great little tungsten jigs."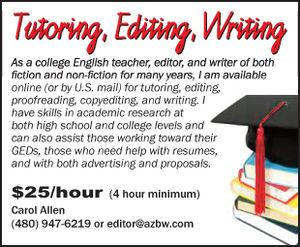 ABOUT Northland® Fishing Tackle
In 1975, a young Northwoods fishing guide named John Peterson started pouring jigs and tying tackle for his clients in a small remote cabin in northern Minnesota. The lures were innovative, made with high quality components, and most importantly, were catching fish when no other baits were working! Word spread like wildfire, the phone started ringing… and the Northland Fishing Tackle® brand was in hot demand! For 40 years now, John and the Northland® team have been designing, testing and perfecting an exclusive line of products that catch fish like no other brand on the market today. Manufactured in the heart of Minnesota's finest fishing waters, Northland® is one of the country's leading producers of premium quality jigs, live bait rigs, spinnerbaits and spoons for crappies, bluegills, perch, walleyes, bass, trout, northern pike and muskies.