Buckeye Dove Hunting
Buckeye Rolling Out Red Carpet For Dove Hunters
West Valley community to host variety of fun activities.
Looking for a good dove-hunting spot on less than a tank of gas? Then head west on Interstate 10 to Buckeye, only 45 minutes from Phoenix, for exciting wingshooting action and fun activities when the season begins Sept. 1.
Buckeye: Fast-Growing City
The City of Buckeye, volunteers, and landowners who graciously provide access to hunters are all working together to offer the best in hospitality - from brewing up early-morning coffee at Cafe 25:35 (opens at 5 a.m.) and setting up several dove-cleaning stations, to giving discounts for lunch at participating restaurants on Main Street. Need a place to stay? Check out three new hotels in the area.
Buckeye is a fast-growing city, ranking fourth nationally by the U.S. Census Bureau. As a result, crops have shifted more to cotton and alfalfa since the dove-hunting heyday of the 1940s to 1980s, when barley, milo, wheat and oats filled the vast fields. Still, the partners are working together to continue past traditions, embracing growth and new opportunities. Robbins Butte, Powers Butte and Arlington wildlife areas offer plentiful fields that flocks of mourning and white-winged doves find so attractive. A lucky hunter might even see a deer or javelina foraging in those fields.
AZGD And Partners
The Arizona Game and Fish Department (AZGFD) and partners like Valley of the Sun Quail Forever have been working hard to bring back doves through the many projects implemented at Robbins Butte. The increased availability of food (more than 200 acres in crop production growing wheat, barely, oats, sunflowers, milo) and water (more than 2 miles and soon to be 7) for doves and other small game species shows a promising future for higher numbers of doves. It all means more opportunities for hunters and wildlife viewers.
As an example, more than 780 vehicles visited Robbins Butte Wildlife Area from Sept. 1-7 - that's more than 2,000 people. Even with last year's opener being on a Wednesday, the check station on Robbins Butte recorded 140 hunters, with an average harvest of eight doves per hunter. The mentored youth hunt included 61 hunters with 74 doves harvested. The Arizona Wheelin' Sportsmen event resulted in several hunters harvesting their bag limit within the first few hours.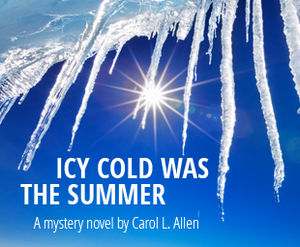 Not Just About Doves
Of course, dove season isn't just about the doves. It's really about the traditions, families and friends, and community. Buckeye and AZGFD have been collaboratively working for the past several years to promote, expand and celebrate the opportunities for outdoor recreation in Phoenix's West Valley, with a focus on the season opener of the dove hunts.
This Year's Events
• Robbins Butte Wildlife Area Annual Youth Mentored Dove Hunt. 4:30 a.m. Sept. 3. This event is free to all youth (ages 10 to 17) who can safely handle a shotgun, accompanied by an adult and a certified mentor on site to provide the best experience. This event is sponsored by Youth Outdoors Unlimited. Register: http://www.youthoutdoorsunlimited.com.\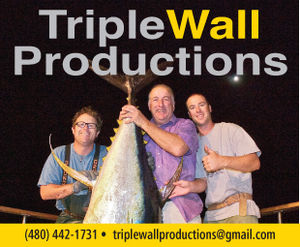 • Arizona Wheelin' Sportsmen Annual Robbins Butte Wildlife Area Dove Hunt. 4 a.m. Sept. 4. This event is free to all with disabilities. Register: http://www.nwtf.org/events.
For more information and hunting area maps, visit buckeyeaz.gov/dove.
Did You Know?
The Arizona Game and Fish Department conserves and protects Arizona's 800+ wildlife species but receives NO Arizona general fund tax dollars. Contribute to our on-the-ground conservation efforts at http://www.AzWildlifeHero.com.