BOATU.S. - "They've got your number!"
BoatUS By The Numbers 2020
The boating association provides some interesting information re: recreational boating.
The job of the nation's largest recreational boating advocacy, services and safety group, Boat Owners Association of The United States (BoatUS), is to make boating better for America's recreational boaters. To help understand how they do it, here's an annual look at some noteworthy numbers behind the boating organization.
BoatUS Membership
700,294: Total number of BoatUS members nationwide (annual dues: $24)
25: The number of benefits and services included with BoatUS annual membership, including 24/7 towing dispatch, advocacy and support for boating issues, consumer assistance, boating-safety education, and discounts on fuel, transient slips and travel
28.4 feet: Average length of a BoatUS member's primary boat (BoatUS members own two boats on average)
27: Average number of years of boating experience per BoatUS member
76 %: BoatUS members who day cruise, the No. 1 boating activity, followed by fishing (59%), overnight cruising (44%), watersports (26%) and sailing (20%)
24: The number of helpful BoatUS App features that save boaters time and money, from requesting a tow on the water to finding member discounts at local marinas
$0: The cost for BoatUS members to get a Maritime Mobile Service Identity (MMSI) number, the unique nine-digit number that is assigned to vessels and programmed into their DSC-VHF radios to help provide a swift rescue ($25 for nonmembers)
1,213: BoatUS Partner Network businesses that provide discounts to BoatUS members on a range of services and goods including marinas, fuel, guides, tackle shops and more
373: BoatUS Partner Network marinas across the United States that offer BoatUS members up to 10 cents off per gallon of fuel.
46: The number of national savings partners including West Marine, GEICO, Helly Hansen, Dockwa and Sirius XM Marine that offer BoatUS member savings
9: The average number of characters used in a vinyl boat name ordered by customers of the BoatUS Graphics and Lettering service
28: The average stated length of a boat in feet entered on a BoatUS Boat Finance online loan application
10%–30%: The average required down payment offered by BoatUS Boat Finance lending partners (determined by boat loan amount and boat type)
BoatUS Magazine
481,972: Circulation of BoatUS Magazine, the nation's largest recreational boating publication
38: The number of YouTube videos BoatUS Magazine editors produced last year, from "100-hour 4-Stroke Outboard Maintenance" to "Topsides Gelcoat Repair"
92,638: The number of hours boaters spent watching BoatUS videos on YouTube last year
407.5: The number of editorial pages published over six issues (one year) of BoatUS Magazine, loaded with information to get more out of the boating lifestyle
60: The number of Boating Writers International (BWI) writing excellence awards bestowed to BoatUS Magazine writers since 1997
37: The number of years BoatUS has been helping members avoid boating mistakes through a series of boat damage avoidance articles created by the BoatUS Marine Insurance Program, now in every issue of BoatUS Magazine
On-Water, On-Road Towing and Assistance
312: The number of TowBoatUS towing port locations across the United States
624: The number of towboats in the TowBoatUS towing fleet, the nation's largest
26: The average length in feet of a TowBoatUS response vessel. Most popular towboat brands among the TowBoatUS fleet are 1. Boston Whaler, 2. Zodiac, 3. Safe Boat, 4. Almar and 5. Shamrock
54%: Requests for on-water assistance calls attributed to mechanical breakdown (e.g., engine, transmission, drives), the number-one cause for recreational boat breakdowns. 12% were for running aground (No. 2); 9% for battery/electrical issues and for suspected fuel issues tied for No. 3: and engine overheating: 5% (No. 4)
73,285: Annual boater requests made for on-water assistance with the BoatUS App, by cellphone or VHF radio to TowBoatUS 24-hour dispatch centers in Virginia, Florida and California and local TowBoatUS companies
$790: The nationwide average cost of on-the-water towing service for a non-BoatUS member
$0: Amount BoatUS members paid for covered services with an Unlimited Towing Membership
43: TowBoatUS towing port locations on the Great Lakes region, from Clayton, New York, to Bayfield, Wisconsin
27: TowBoatUS towing port locations on the Pacific Coast from San Diego, California, to Vancouver, British Columbia
12,000: The average breaking strength in pounds of a TowBoatUS response vessel's towline
900: The fuel tank capacity in gallons of the aluminum-hulled 46-foot TowBoatUS Launch, one of more than 300 special-equipped response vessels in the nationwide TowBoatUS fleet
100: Miles that BoatUS Unlimited Trailer Assist will haul a boat trailer and its tow vehicle to the nearest repair shop or safe area with no out-of-pocket expense to the member (annual fee $14)
9,357: Roadside-assistance companies across the United States and Canada that have the specialized equipment to handle boat trailer breakdowns and provide 24/7 service to BoatUS Unlimited Trailer Assist service members
44%: Requests for roadside Trailer Assist service to the BoatUS 24-hour dispatch centers attributed to flat tires/no spare, the number-one reason. Wheel bearings (21%) were second, followed by 3. trailer axle (11%), 4. trailer failure (6%) and 5. tow vehicle failure (5%)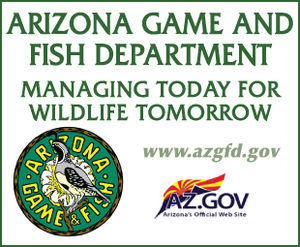 BoatUS Marine Insurance Program
$9,239,217,728: The total hull value of all boats insured with the BoatUS Marine Insurance Program
1983: The year the first BoatUS Marine Insurance Catastrophe Team was established to assist Houston Yacht Club following the disastrous landfall of Hurricane Alicia. This set the course for BoatUS to become the nation's expert in hurricane-damage avoidance
50%: How much of a marina's haul-out bill that the BoatUS Marine Insurance Program will pay to help avoid damage from an approaching hurricane (up to $1,000 total)
Up to $500: The amount all BoatUS Marine Insurance Program policies will reimburse a policyholder for tournament entry fees should an insurance claim case him or her to miss or withdraw from a fishing, ski, or wakesports competition
$997,100: The maximum amount you can be held liable for under federal law for fuel-spill damage to the environment - and the amount of coverage that all BoatUS Marine Insurance Program policies provide
$3 to $8.75: The average monthly costs for adding Unlimited TowBoatUS Towing to a BoatUS boat insurance policy, based on boat size and location
$250: The deductible paid by a BoatUS insured on a claim relating to navigational electronics when the insured has added the Lower Electronics Deductible endorsement to their BoatUS policy.
$100: The deductible paid by a BoatUS insured on a claim relating to the theft/damage of a dinghy and/or the dinghy's motor when the insured has added the Lower Dinghy Deductible endorsement to their BoatUS policy
$25,000: The amount of medical payment coverage the Yacht Package endorsement offers with BoatUS policies to ensure that you or your family do not incur large out-of-pocket expense if injured onboard and are not covered by any major medical policy. This coverage is in addition to the medical payments limit selected.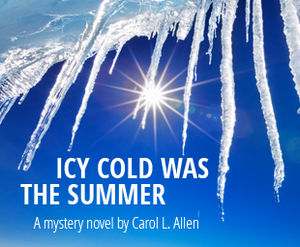 Government Advocacy
1: National boat-owner organizations with a full-time government affairs staff
16: Individual legislative and boating community issues, from E15 ethanol fuel and boating-access issues to aids to navigation, funding for small harbors, recreational fishing, boating-safety education and U.S. Coast Guard funding that BoatUS Government Affairs works on in an average month
284: Groups, organizations, government agencies, and legislative leaders BoatUS works with in an average year to support boaters' interests
2,630,258: Email action alerts sent to BoatUS members advising them of important issues they should be aware of and act on
555: Federal and state agency meetings, boating coalition meetings and events BoatUS Government Affairs staff attended to advocate for the interests of boat owners
64: Official letters to agencies and officials to recognize and support recreational boat owner interests on a range of federal issues from fuel policy to local boating access
40,732: Boater comments generated in 2019 by BoatUS Government Affairs action alerts and directed at federal legislators urging reform for the government-mandated Renewable Fuel Standard
$20 Million: The approximate funds available for FY 2021 to local governments, port agencies, public and private marinas, and boat clubs under the Boating Infrastructure Grant Program, which BoatUS first championed through Congress in 1998
$20.9 Billion: The economic impact of "boating/fishing," the largest conventional activity for the nation as a whole, surpassing RVing, motorcycling, hunting, and snow activities
Boating Safety And Clean Water
16: The number of advanced online training courses offered by the BoatUS Foundation, from "How to use GPS" to "Weather for Boaters"
1,742,423: Students who have taken the BoatUS Foundation's free online Boating Safety Course to date, which provides the required boating safety certification for recreational boaters in 36 states
769: Students who completed the BoatUS Foundation's On-Water Training Courses that provide affordable at-the-helm instruction
1,551: Marina staff trained through the free BoatUS Foundation Spill Prevention Training for Marinas online course
589: Locations across the United States where you can borrow child-size life jackets for free from the BoatUS Foundation's Kids Life Jacket Loaner Program
38: The number times a BoatUS Foundation staff member jumped overboard to test electronic MOB devices for Foundation Findings #58: Crew Overboard Alert Devices
10: The average length of time in days an Emergency Position-Indicating Rescue Beacon (EPIRB) or Personal Locator Beacon (PLB) is rented from the BoatUS Foundation EPIRB Rental Program
58: The length in feet of the 1977 Hatteras Yacht Sea Joy, which was one of the largest recreational vessels donated to the BoatUS Foundation Boat Donation Program this year
Consumer Affairs
$43,600: One of the largest amounts BoatUS Consumer Affairs facilitated returning to a BoatUS member using the Dispute Mediation Program
296: Consumer issues, such as warranty disputes and contract disagreements that the BoatUS Consumer Affairs division resolved for members last year
Staff
659: Employees at the 65,000-square-foot BoatUS and GEICO Marine Insurance National Headquarters in Springfield, Virginia; 24-hour nationwide dispatch centers and insurance sales/claims offices in Costa Mesa, California, and Jacksonville, Florida; and at the nonprofit BoatUS Foundation headquarters in Annapolis, Maryland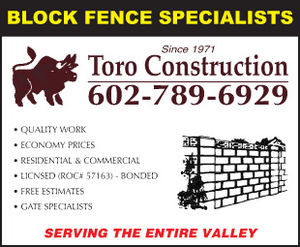 26: Volunteer (unpaid) positions BoatUS management holds in an average year on outside boating-related advisory boards, professional associations and philanthropic organizations.