Hike And Bike
Put A Spring In Your Step
Dru Bloomfield
Put A Spring In Your Step - Hike (And Bike) Close To Home
View TT's blog about outdoor options in Tempe during COVID-19. And check out the City of Tempe's website for the latest updates on closures.
Adapted From An Article By Toni Smith - Submitted By Tempe Tourism
It's been a long year and a bit, but we all know that. What we may not know are some great places for relieving the resultant stress buildup by hiking. And, they are close to home.
Papago Park
• Papago Park has several easy hikes to choose from and the park is easy to get to. The trailhead just west of the parking lot at College and Curry is an easy hike. From its summits, there are great views of downtown Tempe and Tempe Town Lake. This trail is also the site of Loma del Rio, a Hohokam ruin. To get to the ruin, go toward the freeway and turn right. The ruin is past the summit and next to the ramada.
• There's another popular trailhead on the west side of Papago Park. You can access it by turning west into the parking lot just across Galvin Parkway from the entrance to The Phoenix Zoo. This trail leads north towards the picturesque red butte and is a favorite of mountain bikers and hikers.
• Probably the most well-traveled path in Papago Park leads to Hole in the Rock. You can get to this trail by entering The Phoenix Zoo parking lot. Turn left once you enter the zoo and continue until you see an additional parking lot near the butte, next to the lagoon. The trail to Hole in the Rock is a quick hike, maybe 5 or 10 minutes. This is a popular spot, especially around sunset, and the view is stellar.
• Papago Park is an excellent choice for hiking, biking, bringing your dog and even horseback.
South Mountain Park
• The trails on the east side of South Mountain Park and Preserve, the country's largest municipal park can be accessed from 48th Street, just north of Guadalupe Rd. Or, one can also enter the Arizona Grand Resort from Baseline and the I-10, and go south past the resort and golf course, turn right on Guadalupe and right on 48th Street. There are multiple trail options here, from level paths to challenging ones that are popular for hikers and bikers.
• One of my [Toni Smith's]favorites is the National Trail to the Mormon Loop. It's about 6 miles round trip. The main trail head at this location, Pima Canyon, re-opened in January 2018 after renovations were completed. Now, you'll find more parking spaces, expanded restrooms and water-bottle-filling stations.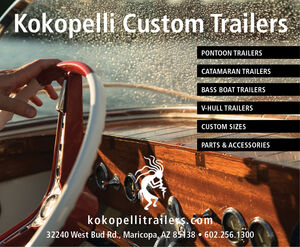 • The trails vary from quick trips to longer hikes. Some trails are relatively flat and others are steeper. Check the City of Phoenix website for more detailed information about South Mountain trails.
Piestewa Peak
• Another great spot for a hike is Piestewa Peak. It is a great leg workout for sure, but the views of the Valley from the top are spectacular. Phoenix Mountains Park and Recreation Area and Dreamy Draw Recreation Area surround the base of Piestewa Peak. There are numerous trailheads in this area, but the main one for the peak itself is located off Lincoln Drive, just west of 24th Street. Turn east onto Squaw Peak Drive and look for the parking lot adjacent to the trail. It's not an easy hike, but it is a rewarding one. [Smith is ]also a fan of the trailhead off of 32nd Street, on the north side of Lincoln. This trail continues for quite a ways but of course you can choose the best stopping point for you. Be on the lookout for the sparkling white boulders along the path.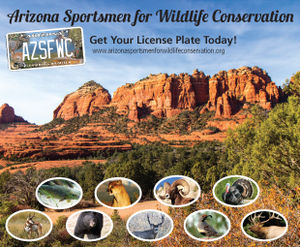 • As one of more difficult hikes, Piestewa Peak is fairly steep and a great workout with views of Phoenix.
"A" Mountain
• Perhaps one of the most accessible hikes is "A" Mountain (aka Hayden Butte), located in Downtown Tempe. There are trailheads located behind Tempe Mission Palms Hotel off Third and Fourth Street and Mill Avenue, behind the Hayden Flour Mill at Mill Avenue and Rio Salado Parkway and behind the Tempe Transportation Center on Veterans Way and College Avenue. Like most trails in the area, this is a preserve, so just look for the trailhead signs and stay on the marked paths. Be sure to keep your eyes peeled for petroglyphs that were left by Tempe's first settlers, the Ancestral Sonoran Desert People. The last part of the hike is steep, but the view from the top is worth the effort.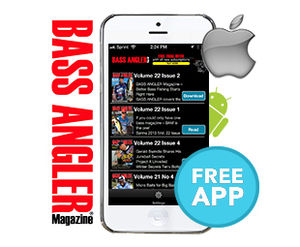 • Although not the best trail for biking, this is definitely the one to hike for amazing views of Tempe and the surrounding desert. Bring your dog on a leash and enjoy the workout.
Camelback Mountain
• This iconic landmark in Phoenix is said to look like a camel's back (hence the name). There are two trailheads for Camelback Mountain; each offers its own challenges. This is not an easy climb, so come prepared – definitely no flip flops for this one. The Echo Canyon trailhead is located off McDonald Drive, just east of Tatum Boulevard. There are a few very steep climbs on this trail. It's definitely not for a beginning hiker. Going north on 44th Street past Camelback Road, the road will curve. Stay to the right and at the light at McDonald, continue east (right) and turn right on Echo Canyon Drive. There's a parking lot at the end of the road. During peak hours, like weekend mornings, parking is at a premium. (Hikers are no longer allowed to queue in a line and wait for a spot.)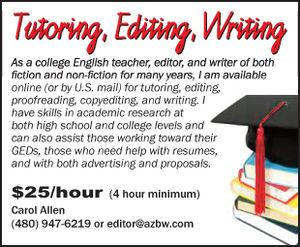 • The Cholla trailhead is located off Invergordon Road, just north of Chaparral Road. Parking is located along Invergordon south of Cholla Lane (in between Chaparral and Jackrabbit Road.) The trailhead can be accessed by walking west on Cholla Lane. This trail has a few more switchbacks than the Echo Canyon trail, but there are fewer spots where you'll have to use your arms to pull yourself up the hill. Both the Cholla trail and Echo Canyon trail end at the same place – a summit with a spectacular view of the metro area. (Effective March 28, 2020, and until further notice, Camelback Mountain's Cholla Trail will be temporarily closed for maintenance. Check before you go.)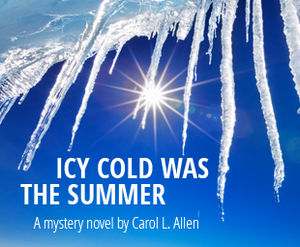 • Trails are open sunrise to sunset for hikers to enjoy beautiful views of the city. Dogs are no longer permitted on either trail, but you are sure to see your fair share of desert dwellers. For more information on the trails at Camelback Mountain, head over to their website.