Peregrine Falcons
AZGFD To Kick Off Virtual Speaker Wildlife Series
The Arizona Game and Fish Department (AZGFD) is getting ready to roll out a new and exciting way to keep people connected with the state's diverse wildlife.
In addition to partnering with the Southwest Wildlife Conservation Center and Boyce Thompson Arboretum on a virtual speaker wildlife series during the pandemic, the department's Watchable Wildlife Program will be adding mostly critter-based lectures twice each month beginning Jan. 7.
The 90-minute lectures will be hosted by AZGFD biologists Jeff Meyers and Cheyenne Dubiach. Visit https://www.register-ed.com/programs/arizona/186-world-of-wonder to register. A link to the event will be provided. The cost for each lecture (which includes a question-and-answer session) is $10.
Coming Up
Peregrine Falcons - 6:30-8 p.m. Jan. 7. Description: Peregrine falcons make cheetahs look slow. These raptors not only are the fastest vertebrate on the planet, they are incredible predators in their own right. Listed as an endangered species only a few decades ago, peregrine falcons have made an incredible recovery and were removed from the endangered list. Learn about these amazing birds and why Arizona was one of the first states to support robust populations.
Bats of Arizona - 6:30-8 p.m. Jan. 28. Description: Bats are misunderstood creatures. These flying mammals are an incredible species that fill a special niche. Learn about the different species that inhabit Arizona, their natural history and what is so great about these animals.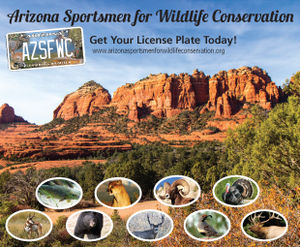 California Condors - 6:30-8 p.m. Feb. 18. Description: California condors are the largest flying birds in North America, with wingspans that measure up to almost 10 feet wide. Learn about these fascinating, elusive giants, the causes of population decline, and the efforts to bring them back from the brink of extinction.
American Black Bears - 6:30-8 p.m. Feb. 25. Description: Take a dive into the natural history and modern biology of an iconic species, Ursus americanus, the black bear. These animals are opportunistic feeders, and they have complex and interesting lives.
Foxes of Arizona - 6:30-8 p.m. March 11. Description: You've heard sayings like "a fox can be smarter than a wolf," or someone is being "sly, like a fox." Few creatures have such a storied and interesting history as does the fox. Learn about Arizona's three resident species, focusing on their biology, behavior, and natural history.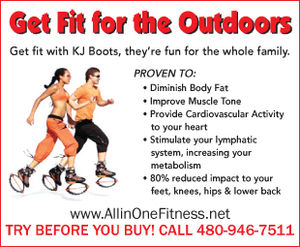 Rattlesnakes of Arizona - 6:30-8 p.m. March 25. Description: Snakes, in general, have suffered from a lot of bad press, some of it dating back ages.
Rattlesnakes have suffered even greater levels of fear from folks than most snakes. The facts are that snakes serve an important ecological niche and have their own intrinsic value. Learn the truth about the different species, their behaviors, diet, and just how dangerous - if at all - Arizona's rattlesnakes really are.
For more information, contact Dubiach at (602) 509-8122, or email: cdubiach@azgfd.gov.