Sportfishing Industry Association Appoints New Policy Director
Sportfishing Industry Association Appoints New Government Affairs Policy Director
Policy Veteran Will Focus On State And Federal Policies That Affect Freshwater Fisheries
Alexandria, Va. – August 22, 2018 – The American Sportfishing Association (ASA) is pleased to announce that Clay Crabtree, most recently a Legislative Analyst with the U.S. Department of Health and Human Services, has joined the ASA staff as Policy Director. Crabtree's tenure began on Monday, August 20, 2018. He will be based in ASA's Alexandria, Va. offices.
"As ASA's membership grows and diversifies, so do the issues and concerns regarding fisheries management and conservation as well as trade and commerce," said ASA President Glenn Hughes. "ASA is expanding our Government Affairs staff to best serve the interests of our members. Clay brings a good mix of policy and advocacy experience to this position as we look to ensure our industry's future."
"Elevating ASA's Government Affairs program's visibility – and influence – is exciting to watch and Clay's skills and experience bring a new dimension to our team," said Mike Leonard, ASA's Conservation director. "Having worked on and off the Hill, Clay's familiarity with advocacy and the policy and legislative process will help us more effectively engage in the range of freshwater fisheries issues affecting the sportfishing industry throughout the nation."
Crabtree began his career as a Senate staff assistant, taking on increasing responsibilities as a Legislative Correspondent and then Legislative Aide that included helping to draft legislation, analyze budgets and liaison with constituency groups and advocacy organizations. He then moved to the private sector working as a Legislative Analyst for a trade association where his Hill experience was invaluable in helping to draft testimony and meeting with Members of Congress and their staff. His most recent position was with the U.S. Department of Health and Human Services as a Legislative Analyst where he served as a liaison between the administration and Congress, providing them information and data and facilitating briefings and meetings.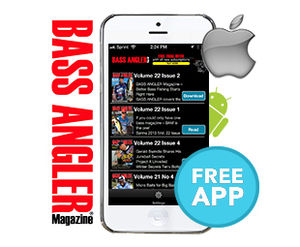 "I've been a lifelong angler, who started fishing as a kid from the edge of my family's pond in West Virginia. It's where I continue to spend my free time wading in a trout stream or fishing from my kayak," said Crabtree. "As an avid angler, to combine my passion with my advocacy experience, I can't tell you how happy I am to be working on policy and legislative issues that will have a positive impact on the sportfishing industry."
Crabtree is a graduate of Marshall University in Huntington, W.Va. with a Bachelor of Science degree in Biology. He also was the recipient of two research grants: a NASA Student Fellowship and the Sigma Xi Grants-in-Aid of Research.
Crabtree currently resides with his wife in Washington, D.C.