Hualapai Mountains And Kingman
This Is A Gorgeous, Cool Summer Getaway
Every year on the way to the SHOT Show in Vegas, we pass through Kingman, Ariz., and see the sign for the Hualapai Mountain Park turnoff. For years we've been saying that we would love to go there, and this year we finally did it. Now we wish we hadn't waited so long!
Kingman itself has great restaurants, lots of history, and fun things to do outside and in. The mountains are awesome, with pine forests, fantastic rock formations, and ten miles of hiking trails, plus lots more.
Hualapai Mountains Backcounty Byway
We wanted this trip to be an adventure, so after some research and looking at maps, we decided we would take the back way to the park, from near Yucca. This road is a Back Country Byway and we've been on many of those. Finding the road wasn't difficult from the highway, and we had to stop at Area 66 because it was so kitschy looking, but it was closed and there was a for sale sign. Still, it was a great photo opp.
The road quickly turns to dirt, and isn't very well signed, and once we passed a ranch and went through a gate, things got dicey. The road began to follow a wash full of big rocks, and the going was extremely rough and bumpy. Our pace slowed to a literal crawl.
To top it off, because of the lack of signage, we weren't completely sure we were on the right road. We could have made it, because we have a 4WD Tacoma, but it would have taken most of the day at that pace, so we decided to go back and take the short way through Kingman. The Byway is something we will do another time. Turns out it was the right choice.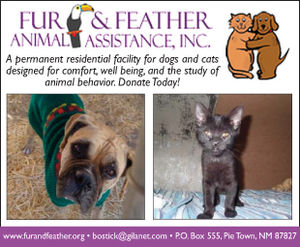 Later on, we spoke to a Ranger in the park about the Byway and she told us a friend of hers went down from the park that way on a quad and it took him five hours! We did see some great stuff on the small part we traveled. I was looking at the map and saw a mountain named Cactus Mountain, and wondered about the name until we passed it. It was literally covered with cholla – the thickest bunch of cactus I've ever seen.
Hualapai Mountain Park
The road to the park from Kingman is only 16 miles long and it's paved all the way. The park is in the pines and covers 2,300 acres with elevations ranging from just under 5,000 feet to over 8,400 feet. There are ten miles of trails, so we only had time for a couple, but we thoroughly enjoyed them. Trails are well marked, clean, and well signed. They are also very well maintained.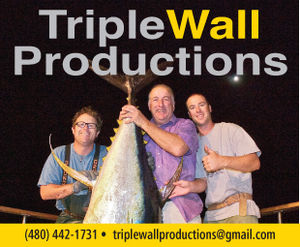 Potato Patch
The first one we tried was a very short trail called Potato Patch. It went uphill to a gorgeous lookout, passing the biggest boulder I've ever seen on the way. At the lookout there are stone steps leading you to the view. I'm a sucker for stone steps on a trail. The whole trail was shady and beautiful, and there were other great viewpoints along the way.
Nature Loop
The other trail we took was a short Nature Loop near the Visitor Center. It meandered a bit and had several side trails, and there were no signs telling about the plants, so it wasn't like any other Nature Trail I've been on, but we saw squirrels, tons of birds, and lots of deer sign. It was a fun little hike and we didn't see any other people. This was in April and it was on a Friday.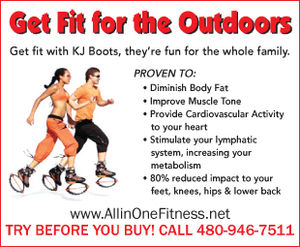 The Visitor Center
The Visitor Center has maps and info, as well as water bottles, shirts, hoodies, and stuff like that for sale. I highly recommend stopping here to chat with the rangers about the park and the best places to go. When we talked to her, she told us that all the cabins and sites were already reserved for the weekend. This place is big, so it gets a lot of use.
They have cabins that will accommodate anywhere from 2 to 14 people, plus teepees, and lots of tent camping and an RV park with full hookups. They also have areas for large groups. Day use is $7 per car. You can check out the various cabins and things at the website: http://www.mcparks.com.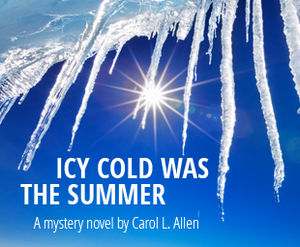 Day Use/Cabins/Lodge
The day-use areas are great – we stopped and used a table in the pines and there was a pit toilet and trash cans available. This was in April, at that elevation it was chilly in the shade, but it was still really nice to be in the pines eating a picnic lunch. After that, we drove every single road in the park, stopping for the views and to take photos of flowers.
The cabins are lovely, and there are tons of campsites. There is even a lodge at the top with a general store and restaurant. Their website is http://www.hmresort.org. Our map showed a small lake at the top, but we couldn't find it. There is a lot of private property up there and many of the roads are marked "no trespassing" and have locked gates. We went back and asked the ranger about it, and she said the lake was more of a cattle tank and it was on private property. So much for my dreams of trout fishing!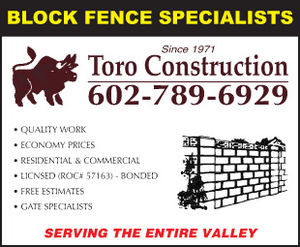 Sites In Kingman
White Cliffs Wagon Trail Historic Park
One of the fun places we went to in Kingman is the White Cliffs Wagon Trail Historic Park. It's part of an old wagon trail that was used in the late 1800s to bring ore from the Stockton Hill Mines to the railroad. The wagon wheels cut deep ruts into the rock that are still there, along with divots along both sides that were used for posts and ropes to help the wagons up and down the slope. There was absolutely no one there when we went. It's next to a big cliff that is apparently a favorite hangout – lots of graffiti.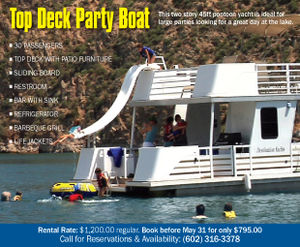 You cross over a little bridge and there are arrows on the rocks to show you the way. Once you get to it, you can't miss it – the rock is white and the ruts are very deep. We loved it there. To get there, just follow Grandview Avenue north from Beale Street, turn right onto Lead Street, then go left on Darby Lane which is also White Cliff Road. The parking is off to the right side of the road. You really can't miss it.
Camp Beale Springs
A place we wanted to see but couldn't was Camp Beale Springs. If you go to Kingman and you want to see it, make sure you call 928-757-7919 and find out where to go to get a free permit. You need that permit on your window to avoid getting arrested. Apparently, vandals were trashing the place, so they instituted the permit system to remedy the situation.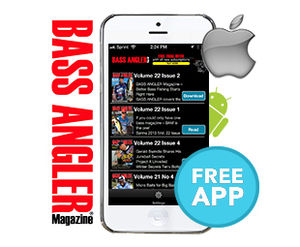 There is a gate at the trailhead that we could have gotten through easily, but I have an aversion to being arrested. I did call the number and I found out that the permits are free, and you just pick them up downtown, but the office closed at 5 p.m. and it was 4:45 when I called. So we missed that, but we'll see it next time.
The spring was used by Native Americans for centuries; then a guy named Beale set up a stop on the wagon road and it was called Beale's Spring. Then it was used as a temporary Army outpost. So there is a lot of history there. I wish I could tell you what the spring looks like, but I have no idea.
Another Time
We did a lot more stuff in Kingman and took the northern part of Route 66 on the way home, but I don't have time to tell you about that stuff this month. Another time! Meanwhile, if you're looking for a beautiful, cool getaway this summer, consider Hualapai Mountain Park. It's gorgeous.