Fatal Yuma County Off-Highway Vehicle Accident
flickr.com/photos/
Fatal Yuma County Off-Highway Vehicle Accident Is Reminder To Practice OHV Safety
The Arizona Game and Fish Department reminds all off-highway vehicle (OHV) drivers and passengers to wear the proper safety gear, including a helmet, in the wake of a fatal accident that killed a 77-year-old Wellton, Ariz., man recently.
A Sad Outcome
The man lost control of the all-terrain vehicle (ATV) he was driving when he hit a rut in the roadway and was thrown from the vehicle, according to the Yuma County Sheriff's Office, which investigated the crash. The man was not wearing a helmet and succumbed to his injuries at a local hospital.
Helmets Save Lives
"It's critically important for all OHV drivers and passengers to always wear a helmet," said Kim Jackson, AZGFD Off-Highway Vehicle Safety Education program manager. "Helmets save lives and all riders should make sure they are wearing one before heading out on the trails."
Helmets are required by law for all riders under the age of 18 regardless of the off-highway vehicle type. However, they are strongly recommended for all riders. In addition riders should remember to -
Safety First
• Wear a seat belt at all times, if equipped.
• Only carry the number of passengers recommended by the manufacturer for your vehicle. Often many accidents are the result of too many people riding a machine that was designed for fewer passengers. Wear riding goggles, a long-sleeved shirt, pants, riding gloves and over-the-ankle boots.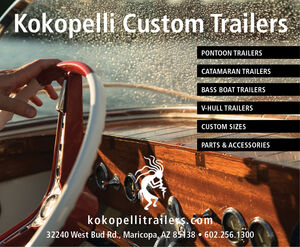 • Never ride alone.
• Be prepared and equipped with a map, a first aid kit, whistle and have basic tools on hand.
• Stay on designated trails.
• Take an OHV safety education course designed to teach off-road motorists how to ride safely and responsibly.
For more information about the Arizona Game and Fish Department's OHV program and safety-course options, visit http://www.azgfd.gov/ohv.