Arizona Fall Hiking: The Arizona Trail
Make Roosevelt Lake Marina Your Home Base
If you are a hiker in Arizona, traversing the various paths that are a part of the Arizona Trail is likely something you have done numerous times without a second thought. This 6,875 mile portion of the Great Western Loop has numerous terrains, climates, and hikes that are perfect for all hikers, new or seasoned.
What Is The Arizona Trail?
The Arizona Trail (AZT) is an 800+ mile thru-hike that stretches from the border of Mexico to the border of Utah. It was a teacher, Dale Shewalter, from Flagstaff who originally came up with the idea and began to promote the idea of the trail that is now designated as a National Scenic Trail.
Things To Know Before You Go
During certain times of the year there are certain forest thinning and prescribed burns that happen. You may want to check the national parks in the areas you are wishing to visit. The Arizona Trail Association (Link: http://www.aztrail.org) frequently lists the areas affected and offers phone numbers of various Ranger Districts that can give you more information.
Choosing The Right Trail For You
The Arizona Trail Association site offers information on the numerous trails that follow the 800+ mile system. You will want to choose a trail option that accommodates your level of hiking ability, or biking options. Some trails are complete loops and others require a bit of climbing and should only be explored by advanced hikers.
Trails Near Roosevelt Lake Marina
If you are an outdoor enthusiast who also enjoys lake activities and camping, you may want to make your home base Roosevelt Lake, which has five Arizona Trail connections within the area. You can make Roosevelt Lake Marina the starting point for a great weekend where you enjoy the lake (boat rentals, camping sites, and food is available) to give a full array of outdoor options. The trails near Roosevelt Lake Marina include Cemetery Trail, Three Bar Route, the Vineyard Trail, Trail 121, and Cottonwood Trail 120.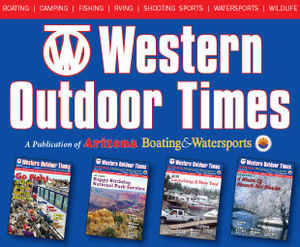 Made Possible By Outdoor Lovers
The Arizona Trail has been made possible by countless volunteers, professional organizations and lovers of the outdoors. Come visit the trail today and explore the beauty of hiking in Arizona.