Beat The Heat In Beautiful Payson
Payson was actually called Green Valley at first, but after a man named Payson helped them get a post office, they named it after him.
At 5000 feet, Payson stays quite a bit cooler than Phoenix in the summer. Temperatures may reach the mid 90s, but if you're in a shady forest, it seems a lot cooler. We love to go to Payson, and started taking the granddaughters there years ago. There are plenty of good hotels and lots of great places to eat in Payson and the surrounding area, and there are great hikes as well.
Tonto Natural Bridge
One of the places near Payson that we love the most is Tonto Natural Bridge. It's actually more of a big huge tunnel, and since there is water inside and a beautiful misty waterfall at the entrance, the girls love to clamber over the rocks and go all the way through.
We often see javelina grazing in the park, and there is great little gift shop and picnic tables, as well as restrooms. Tonto Natural Bridge is a state park, so there is an entry fee of $7 for adults and $4 for ages 7-13. It's totally worth the price because it's unique and beautiful.
The trails at Tonto Natural Bridge are all short, but they can be difficult because of the big rocks you need to climb over, plus it's wet in there. The Gowan Trail is usually the first one we take, and it leads to an observation deck in the creek bottom. From there, we often head inside and go all the way through.
The Waterfall Trail is another of our favorites. It's only 300 feet long but the steps are uneven and it's mostly uphill on the way back; however, the waterfall cave at the end is worth the trip and it's shady and green and lovely the whole way.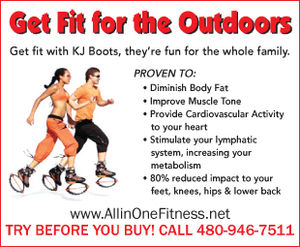 When the girls were little, they always loved to get the Junior Ranger buttons at all the State Parks, and that program is still going. Make sure to stop off at the Ranger Station/Gift Shop and ask about the Junior Ranger program. The kids will learn and have fun at the same time.
Majestic Mountain Inn, Favorite Eateries
Our favorite place to stay in Payson is the Majestic Mountain Inn. The rooms are great, and there is a beautiful nature area in the middle where you can sit and drink coffee in the shade of the pines. Love that place.
On the counter inside the office, I found a great little book for $5, detailing hikes and drives in the area. In the evening, we like to go for Mexican Food at La Sierra on the Beeline highway or our new find, a little Thai place just down the street from Majestic Mountain Inn called Ayothaya Thai Café. It's in a strip mall at 404 E Highway 260. We loved that place – good food, great service, and very nice prices.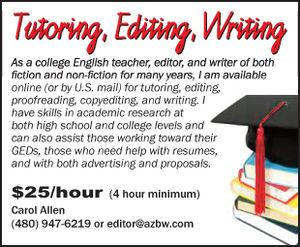 Green Valley
After we eat, we always go to the Green Valley Park and take a walk around the lakes. It's absolutely beautiful, especially in the evening with the fountains gushing and the sunset reflecting off the water. You can get an easy mile in if you go around a couple of times.
Payson was actually called Green Valley at first, but after a man named Payson helped them get a post office, they named it after him. Zane Grey loved it here, and you can see his cabin at the Green Valley Park. There's a little museum, too.
The cabin and museum are open Wednesday through Monday from 10 to 4, and admission is $5 for adults, $4 for seniors 55+, and $3 for students, with kids under 12 free.
Shoofly Ruins
If you head north on Highway 87 out of Payson for just a few miles, you'll see Houston Mesa Road and that road has a big variety of outdoor adventure opportunities. First of all, there are lots of trailheads off this road. Then there is Shoofly Indian Ruins, which is free. This is a big area of ruins from around A.D. 1000 or so, and lots of interpretive signs, as well as gorgeous views of the Rim.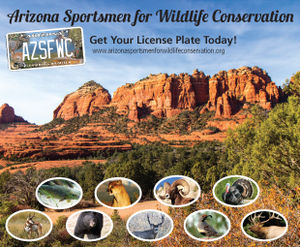 This is a great place to stop and let the kids stretch their legs and learn about the people who used to live here.
First Crossing
After you leave the Shoofly Ruins, continue on Houston Mesa Road and you'll come to First Crossing. This is a beautiful little place, and yet we've never seen anyone when we've stopped there, which, of course, is ideal. Although this place is in the Tonto National Forest, your Tonto Pass is not honored here. You'll need to pay the $9 parking fee and put the envelope flap in your window.
Once you've bought it, it's good at all the stops along the Houston Mesa Road portion of the East Verde River, which is what you'll see at First Crossing – it's the first place the road crosses the East Verde. There is a restroom there and a small parking lot. Head downhill to the river and suddenly you're in paradise: all green and shade and the rippling stream going under the bridge so it's nice and shady and cool. Glorious. What a great place to enjoy a snack or a nice cup of coffee while the kids splash in the water.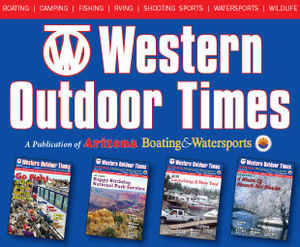 Water Wheel
Further down the road is Water Wheel, which has a bigger parking lot and a nice hiking trail that follows the East Verde and gives you views of some very pretty waterfalls. Be sure to go upstream from the parking lot! The water wheel itself is off to the left very near the beginning of the trail, and it's so big you can't miss it.
The trail sort of disappears at times because you are simply climbing over huge boulders, but there are lots of beautiful places to stop and swim, most of them great pools with pretty waterfalls pouring into them.
On Up Ellison Creek
If you keep going, you'll come to a place where off to the right across the river there is a creek pouring in over the rocks and it's absolutely gorgeous. Most of the people head that way and continue on up Ellison Creek, but we turned left at this point and found the river continuing on. It had been a bit crowded on the trail up to that point because we came on a weekend, but once we headed left, we were alone.
The trail continued to a spot where the creek broke into a bunch of shallow streams going over a big expanse of smooth rocks, a lot like Slide Rock, with a nice pool at the bottom. This is where we should have crossed the river, but we didn't know that, so we continued on upstream and came to a huge pool with a 20-foot waterfall pouring into it. It was amazing, but there didn't seem to be any trail at all by this point, so we just climbed the mountain and found ourselves back on Houston Mesa Road in sight of Second Crossing.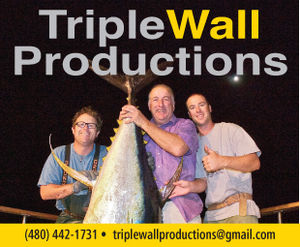 We actually walked down the road back to Water Wheel at this point, and it was not a good decision. Don't do that. There is almost no room at the side of the road for walking. We should have just turned around and gone back the way we came, which is what we'll do next time.
Second Crossing
If you want to, you can just park at Second Crossing and get to all the same stuff by heading downstream. Second Crossing is very pretty, with the river making a turn and going under the bridge. You can just follow the river to find the trail, and it's very easy to see. You'll come to that big pool and waterfall pretty quickly, and if you keep going you'll see the slide rock area, then you'll get to Ellison Creek shortly after that. The trail isn't long, but since there is a lot of climbing over big rocks you need to keep that in mind.
When You Visit East Verde
Make sure when you visit the East Verde to bring sunscreen, plenty of water, and some snacks. Wear good hiking shoes/boots, and bring wading shoes and shorts if you want to swim. You can also fish, and we saw some people catching some nice trout. It is day use only off Houston Mesa Road. Please bring a small trash bag and take your garbage out with you. It would be a shame to ruin such a gorgeous place.
Third Crossing
Third Crossing is the next stop, and there are picnic tables and a rest room. The river is beautiful here, too, but it's in flatter land instead of the canyon, so we didn't see any waterfalls here, just some pretty rapids and lots of green trees. After stopping here for a quick cup of coffee and a granola bar, we continued our drive down Houston Mesa Road and took the Control Road back to Highway 87.
Flowing Springs Road
We saw the signs for Flowing Springs Road and took it, and found people camped all over the place by the river. There are no fees here, and the stay limit is 14 days. There's one vault toilet and no drinking water or trash service. There are also no picnic tables, so any comforts you need to bring with you.
There are tons of beautiful trails and fun things to do in the Payson area. You can find an event calendar and much more at paysonrimcountry.com. See you there!