Lake Havasu Boat Show Adds Second Venue To Accommodate Expanding Exhibitor Demand
Lake Havasu City, AZ: If the 26th Annual Lake Havasu Boat Show coming April 7-9 to Lake Havasu State Park is any indicator, the recreational boating industry is on the brink of its best year in a decade.
"We're still two months out from our opening day at the Lake Havasu Boat Show and we've already exceeded the amount of sold display space from a year ago by nearly 50 percent," commented boat show producer, Bob Brown. It's a combination of new companies and products wanting to target the Lake Havasu market as well as local dealerships and businesses requesting larger spaces. It has created a situation where we have no choice but to expand into the new Windsor 3 lot at the State Park rather than turn exhibitors away."
The Lake Havasu Boat Show, co-sponsored by JetRenu and Mohave State Bank, and presented by the Lake Havasu Marine Association, is already the largest outdoor boat show in Arizona, Nevada and California. "The 2017 Lake Havasu Boat Show will be a challenge for guests to see it all in just one-day," said Brown. "We're talking about a boat show that will encompass more than eight football fields of boats, marine engines, trailers and a myriad of boating accessories and services. Virtually every type of boat from 12' to over 40' will be on display, some valued as much as one million dollars. Probably our largest category of boats will be the pontoons which have been a leading seller nationwide in recent years. Expect to see all major brands represented."
If you want to do more than just look at boats, you'll also have an opportunity to ride in them as well. The Lake Havasu Boat Show "Demo Dock" will be open on all days of the boat show, available to take serious potential buyers out for a test drive in a number of different types of boats.
For ultra high performance boating fans, Summer Richardson, crowned "Queen of the Desert" at the 2016 Desert Storm Shoot-Out event after driving her 38-foot Skater catamaran to a speed record of 176 miles an hour, will be making a personal appearance at the boat show with her well known 911 race boat, available for autographs and photos.
But Lake Havasu Boat Show visitors will have more than just boats and marine accessories to occupy their attention. On Saturday and Sunday, the 3rd Annual Gary Hart Memorial Jet Ski WaterCross races will start at 9am with more than 150 of the top racers and freestylists set to compete. There is ample room for spectators on the Windsor 4 white-sand beach with a twisting race course in full view of the on-lookers.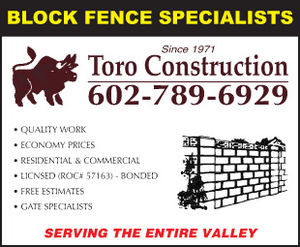 Saturday, April 8 is also a special day at the boat show because over 50 teams of the best chili chefs in the Southwest go head-to-head in the 5th Annual Lake Havasu Regional Chili and Salsa Championships sanctioned by the International Chili Society. The general public will be able to purchase chili tasting kits for a nominal $5.00 fee which is donated to the Lake Havasu High School Athletic Booster Club and then vote for their favorite chili maker. Everyone is encouraged to bring their appetite.
Boat Show hours (rain or shine) are Friday, noon to 6pm, Saturday 9am to 6pm and Sunday 9am to 3pm. Admission is $5.00 for adults, kids 6 and under are free and parking is also free. Dogs on leash are okay. The boat show also has several tasty food courts and multiple beer gardens. If you need more detailed information, please visit the website at http://www.lakehavasuboatshow.com.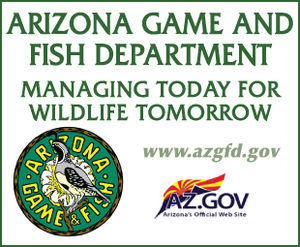 For more information: Bob Brown - 951-501-0210 - info@lakehavasuboatshow.com