Wickenburg Makes An Ideal Base Camp
It's finally getting cool enough to do some exploring and hiking in the central deserts of Arizona. There are plenty of beautiful things to see in the desert - you just have to know where to look.
A great place to base your adventure is Wickenburg, which is central to recreational areas, mining towns and sites, hiking trails, and tons of opportunities to learn about the plants and environment of the area. Wickenburg is a thriving town with plenty of places to stay - everything from dude ranches to motels to resorts with spas. There are also ample places to camp or hook up your RV, so there's no excuse not to spend a few days there.
Hassayampa River Preserve
Near mile marker 114 on highway 60 just south of Wickenburg is the Hassayampa River Preserve, a Nature Conservancy site. Most of the Hassayampa River is underground, but in the Preserve, the water flows on the surface through a rich riparian area where cottonwoods and mesquite trees provide plenty of shade. Birds of all kinds are a big draw here, and one of the trails loops around Palm Lake, where you can view waterfowl.
Loop Trails
There are several loop trails in the Preserve, and you are free to ramble around on your own. There are also docent-led hikes, and you can call to find out about those. The Preserve is open Wednesday through Sunday from 8 a.m. to 4:30 p.m. Summer hours (mid-May to mid-Sept) are 7:00-11:00 a.m. Admission is $5, $3 for Nature Conservancy members. Kids 12 and under are free.
In addition to the beautiful trails and birding opportunities, the Preserve also offers classes in things like desert survival, edible desert plants and how to cook them, birding classes for all levels, and gardening diagnostic clinics. Kids' classes include searching for scorpions, moth night, rocks and minerals, flower pounding, and Nature T's (decorating a T-shirt).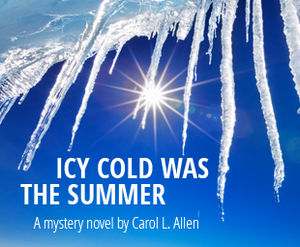 Check Out The Calendar Of Events
You can see a calendar of events at nature.org /hassayampa. Fees are $5 (the cooking with desert plants one is $15), and $3 for Nature Conservancy members. Go online to find the classes, then call them at 928-684-2722 or email bmccollum@tnc.org to make reservations. Reservations are required for all the events, but not to just visit the Preserve and hike around.
Alamo Lake
There are many great day trips around Wickenburg. Alamo Lake is about a two-hour drive and offers great fishing for bass, crappie, and bluegills, plus tons of opportunities for wildlife viewing. Every time we go to Alamo, we see wild burros roaming around.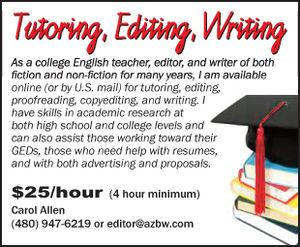 'Night Under The Stars'
On November 19th the Alamo Lake State Park is hosting the 10th annual "Night Under the Stars". Bring a red light, a jacket or sweater, and prepare to see the stars through astronomers' telescopes. Last year 160 people were there - it's wonderful.
Alamo Lake has no boat motor limits, but the water is very low right now and Cholla Ramp is closed. In fact, the water level has prompted the Game and Fish Department to restrict all water skiing and towable devices. But the fishing is still great and there are campgrounds and RV hookups.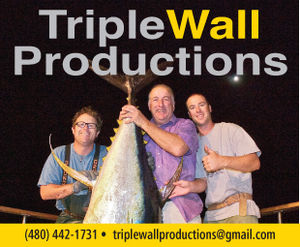 Long-Term Camping Has Started
They also have special areas for long term-camping from October 1 through March 31. Go online for details. Alamo now also has cabins that you can rent - with electricity and AC and heating. Check out their website for details at azstateparks.com. To get to Alamo, just take US 60 west to Wenden, then turn north on Alamo Lake Road. It's a beautiful place and worth the drive.
Lake Pleasant
Lake Pleasant is also within a couple hours' drive of Wickenburg. Take 60 east (actually southeast) to Highway 74. You'll see the signs for Lake Pleasant. The first entrance you'll come to will get you to the west side of the lake. There are two different areas to launch from - the first is a huge area with a 10-lane ramp and access to all kinds of picnic areas and campgrounds, plus the ranger station.
If you pass that entrance and continue down the road, you will come to the Castle Creek area with a smaller 4-lane ramp and picnic areas. There is a trail that you can take to walk from one area to the other.
Scorpion Bay Marina
On this side of the lake, accessed from the 10-lane ramp area, is Scorpion Bay Marina, which has boats for rent, a restaurant and bar, and a general store. They have more than just boats, so check them out at scorpionbayaz.
Pleasant Harbor Marina
Heading east on 74, if you pass that first entry to the park, you'll come to another entrance that will get you to the southeast side of the lake at Pleasant Harbor Marina. They have a 5-Star RV resort with over 300 hookups, Dillon's BBQ restaurant, and marina. They offer boating, fishing, hiking, kayaking, flyboarding, a store and a bar.
Aguila
If you'd just like to get away from the crowds and explore the desert, there are plenty of cool roads to investigate around Wickenburg. For example, we drove out and took Highway 93 north to highway 71 and headed west on 71 toward Aguila. Aguila is a small farming community. The name "Aguila" means eagle, and there is a mountain there with a big hole clear through it called Eagle Eye Mountain. There are plenty of trails around the mountain, so you could just end up spending the whole day there.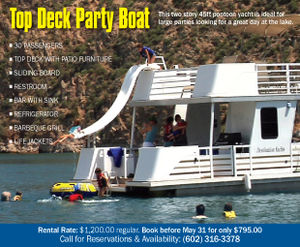 Try The Side Roads
But, we continued on through Aguila on highway 60 (you turn west onto 60 from 71), and we took Eagle Eye Road south past the mountain. The road turns to gravel, but it is very well maintained because there are rock quarries along it. If you have a truck or a high-clearance vehicle, it's fun to take some of the side roads and just see where they go.
When we were on this road it had been raining recently and right by the main road were two small water holes. Quite the oasis - there were ducks, hundreds of doves, a wild burro, and even a flock of black ibis there. The desert was blooming as well, so it looked like a yellow carpet. Absolutely gorgeous.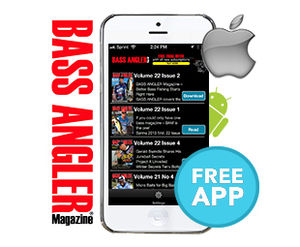 Apply Your Apps
Continuing on, we took several side trips to water holes. You don't even have to have a ton of paper maps to find interesting things - there are many apps that let you see detailed maps of where you are. I'm not talking about the maps app that comes with your phone - most of the really good map apps cost a few dollars, but I think they're worth it.
This gravel road, the Aguila Road, continues southeast and intersects with the Vulture Mine Road. If you turn south, you'll definitely need a 4WD vehicle, and this road leads to an old mine in the Belmont Mountains.
If you continue on the Aguila Road, you'll just keep going south until you reach I-10. But if you turn north on the Vulture Mine Road, you will head straight back to Wickenburg and you'll pass all kinds of fun stuff on the way. There are roads that lead to trailheads, to mines, to arches - all kinds of great places. Half the fun of these is to get a map (or an app), and find them on your own.
Some Notes About Desert Adventures
A note here about adventure in the desert, even in a car, even in cool weather. Some of these roads are gravel and not heavily traveled, and if you go off the main road and you get stuck or you break down, you're going to have to stay there until help comes or walk out.
Iffy Cell-Phone Coverage
Many of these areas have zero cell-phone coverage. My phone was out of service more times than not. So do take a lot of water with you. I mean a lot. Not just a bottle or two - a case of bottles more like it.
Also, wear sturdy shoes even if you're not planning to hike. You're probably going to see things that will make you want to get out and take some photos, and the desert has critters, even very small ones, that bite. Plus you may be forced to hike and you don't want to be doing that in your flip flops.
Other Be-Prepared Items
Bring some food, wear long pants and long sleeves, bring a hat, sunglasses, and sunscreen. A small daypack will be very handy for carrying water on the off chance that you do have to hike back out to the main road and flag down some help.
And, Back In Wickenburg
The Wickenburg area is the ideal place to headquarter for an out-West adventure. It doesn't have the crowds and traffic that Phoenix has, and it's close to a lot of great small towns, lakes, trails, and fun stuff to do.
For instance, in November they 're having a bluegrass festival and a gem and mineral show. On December 10 is the 21st Annual Christmas Parade of Lights.
There are also many other events that you can find on their Web site outwickenburgway.com. Check it out!