Business Spotlight - Angela Ogden
Angie Ogden Is Just 'The Best In The Business'
Western Outdoor Times/ Arizona Boating & Watersports News Magazine would like to introduce you to one of the best graphic designers in the business.
Angela Ogden has a B.A. in graphic design from Point Loma University, San Diego, CA (1988). She has worked on newspapers and magazines and added her freelance work in 2005. Angela is based in Oklahoma and has clientele all over the country. Her clients range from the US Chamber of Commerce to small local businesses.
Angela prides herself on making sure that all clients, regardless of size, receive the same high–quality print media products with reasonable pricing and quick turnaround time.
To Name A Few Of Her Creations
• Brochures
• Catalogs
• Direct Mail
• Newsletters
• Newspapers
• Magazines
• Print Advertisements
• Rack Cards
If your artwork does not look completely professional, or suffers from -
Inconsistent Ad Sizes, Inconsistent Spacing, or, Outdated Design Style, call (580) 382-4005 or email Angela Ogden for your free evaluation.
Here's What They Say
I own 3 gyms, and Angela has done all our marketing materials for several years. We have absolutely loved every piece she has done for us! She gets projects done amazingly fast, and is super responsive. I always recommend her to every business owner I know!
Kira Gosney - Owner, Momentum 24/7 Fitness
I have been working with Angela Ogden with For Creative Sake for the past 3 years. I have a marketing consulting business. I use Angela for all my client's graphic needs. I can always depend on a timely response to any job request. My clients absolutely love the finished results from business card design, logos, brochures to anything needed. When working with For Creative Sake, you can expect great quality products and professionalism.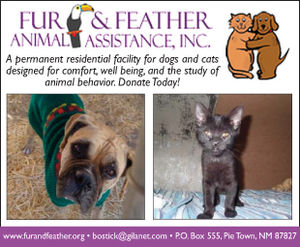 Charla Rebbe - Sharpline Marketing
Angela Ogden is simply the best graphic designer I have worked with over the course of 30 years in news, marketing and PR. She's intuitive, patient, accurate and always meets deadlines.
Ann Maher - Managing Editor, Record Newspaper/US Chamber of Commerce
I look forward to hearing from you about your next design project. Thank you.
Angie Ogden
Phone (580) 382-4005
Email Angela Ogden