Good Company - Lost Our Home Animal Shelter
There Are Many Ways To Help These Helpers
One of our first concerns and a reason we first started was abandoned pets, so if you are facing foreclosure or need to move for any reason, do not leave your pets behind or let them go into the streets. Before contacting us, try to find another home with a landlord who allows pets. If you are not able to, Lost Our Home Pet Foundation can help.
The mission of Lost Our Home Animal Shelter is to to ensure that all pets have loving homes when families face major life challenges. We provide compassionate options when realtors and the community find an abandoned pet. Our vision is a world in which all pets have loving homes and are treated with dignity and respect. 
To that end, we offer five main services.
Pet-Friendly Rental Program
Our realtor-volunteers help pet owners find pet-friendly rentals so they can keep their pets when they need to move to a new place. One hundred percent of the commission earned (usually $200–$300) is donated to cover any pet deposit fees.
Temporary-Care Program
Is foreclosure or a forced move preventing you from keeping your pet? Staying somewhere temporarily where you cannot keep a pet and would like your pet cared for in the mean time? Contact us to learn how we can help through our temporary foster program.
Low-Income Boarding
If you do not qualify for temporary care and cannot afford the cost of standard boarding fees at other facilities, our Low Income Boarding facility may be just what you need.
Rescue/Intake Program
If you, or someone you know, needs immediate assistance in a rescue, please call us at (602) 445-7387 (PETS)! Do you want to give your pet up for adoption? Please fill out the intake application and pay the intake fee online.
Pet Food Bank Program
In these hard economic times we understand that providing food for your pet can be challenging. Visit http://www.lostourhome.org to see how we can help you provide the essentials for your pet.
Here Are Some Helpful Ideas
If you can offer your services as a volunteer, that is a huge help, and excellent training is provided. However, there are other ways to assist this remarkable shelter, including adopting and/or donating needed items and/or making a financial gift - perhaps in memory or honor of a loved one.
A Few Current Requests From The 'Furkids'
Puppy Training Pads
If you or any of your friends, family, or co-workers can donate puppy training pads; they are greatly needed at this time. Thank you!
Disinfecting Wipes
We are also in need of disinfecting wipes. Please help up spread the word about this request as well. We use these daily to maintain a clean environment for our shelter pets, volunteers, and staff. Thank you!
Frisbees
Our shelter dogs have asked for some Frisbees to play with in the Outdoor Play Yards; can you assist? Thank you!
And, Saving The Best For Last - Adoption!
Puppies
We currently have 19 puppies that will be available for adoption soon. Estimated time frame of arrival at the shelter is near the end of April.  The puppies are Chihuahua mixes and their adoption fee will be $250. All of the puppies will be up-to-date on their vaccinations, micro-chipped, and spayed/neutered. If you are interested in meeting and adopting please contact Nicol at nicol@lostourhome.orgfor more information. 
Cat
"Hey - Charlie here! I'm a gorgeous Russian Blue - sounds sophisticated, huh? It just means that I'm gorgeous and that all your friends will be super jealous that you have such a handsome cat. I'm easy going, laid back and really don't require much of anything. You really won't even know I'm there. I am super, duper quiet and I sleep quite a bit."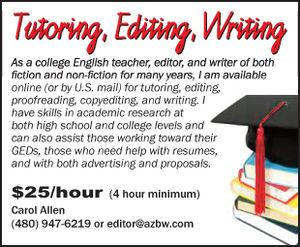 Need a cat that just hangs out and sleeps, uses the litter box like he's supposed to and stays out of the way? Well, look no further, you've found the cat of your dreams! It's me Charlie!
Visit Or Contact LOH
Lost Our Home Pet Foundation, 2323 S Hardy Dr, Tempe, AZ 85282, (602) 445-7387