Prevent Conflicts With Hungry Bears This Spring
OLYMPIA – Black bears are beginning to emerge from winter dens across the state, prompting state wildlife managers to remind residents how to avoid possible conflicts with hungry animals looking to scavenge an easy meal.
Reports of black bear activity have increased in recent weeks, many involving reports of bears getting into dog food, garbage cans, and bird feeders, said Rich Beausoleil, bear and cougar specialist for the Washington Department of Fish and Wildlife (WDFW).
"Black bears are hungry when they emerge from their dens, because they may lose up to half of their body weight during hibernation," Beausoleil said. "Natural foods are scarce this time of year, so bears often start looking for the easiest source of high-protein food."
Beausoleil said bears are naturally wary of humans, but can overcome their fear when they are rewarded with food – intentionally or unintentionally – by people.
"Situations involving bears that have learned to associate food sources with people often end badly for the bear," he said.
To avoid conflicts, Beausoleil recommends that people take the following steps to guard against attracting black bears to their homes.
Never intentionally feed bears or other wild animals.
Keep garbage cans in a garage or another secure area until collection day.
Remove pet food from areas accessible to wildlife.
Thoroughly clean barbecue grills after each use.
Take down seed and hummingbird feeders until winter.
Clean up fallen fruit.
When camping, thoroughly clean all cooking utensils after use and seal uneaten food in airtight containers that are stored in bear-proof canisters away from sleeping areas.
"By following these steps, people can prevent most problems with bears," said Mike Hobbs, deputy chief of WDFW's Law Enforcement Program. "Our officers respond to hundreds of situations involving bears every year, and most are due to these attractants."
Two state laws prohibit leaving food or food waste in places where it can attract bears and other wild carnivores. Unintentionally or "negligently" feeding bears can bring a fine of $87, while the fine for intentional feeding can be as much as $1,000.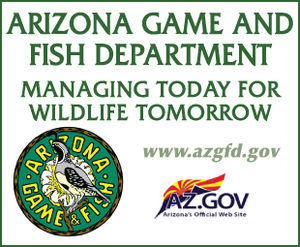 People experiencing conflicts with bears can contact WDFW regional offices listed on the department's website (http://wdfw.wa.gov/about/regions/). In an emergency situation, they are advised to call 911.
Beausoleil said conflicts with bears tend to subside by mid-summer, when berries and other natural foods become available, then pick up again in fall before the animals enter their dens.
"The trick is to not make a human source of food easier for a bear to get than what nature provides – especially food that is high in fat and calories," he said.
More information about how to avoid conflict with bears is available on WDFW's website at http://wdfw.wa.gov/living/bears.html