WDFW Seeks Comments On Draft Status Reviews For Killer Whales And Streaked Horned Larks
OLYMPIA – State wildlife managers are seeking public input on their recommendations to keep killer whales and streaked horned larks on Washington's endangered species list.
The Washington Department of Fish and Wildlife (WDFW) periodically reviews the status of protected species in the state. The public can comment through March 27, 2016, on the listing recommendations and recently updated status reports for killer whales and streaked horned larks.
The draft review for killer whales is available online at http://wdfw.wa.gov/publications/01773/ while the draft review for streaked horned larks can be found at http://wdfw.wa.gov/publications/01774/.
Written comments on the reviews and recommendations can be submitted via email to TandEpubliccom@dfw.wa.gov or by mail to Penny Becker, Washington Department of Fish and Wildlife, 600 Capitol Way N., Olympia, WA 98501-1091.
WDFW staff members are tentatively scheduled to discuss the reviews and recommendations with the Washington Fish and Wildlife Commission at its April 2016 meeting. The commission is a citizen panel appointed by the governor to set policy for WDFW. For meeting dates and times, check the commission webpage at http://wdfw.wa.gov/commission/.
Washington has three major populations of killer whales, which have been listed as a state endangered species since 2004. Those populations include West Coast transient whales, offshore whales and southern residents – the population of greatest concern. As of July 2015, the southern resident whale population consisted of 81 whales, down 17 percent from the recent population peak in 1995. Population growth since 2001 has been far below federal recovery objectives.
The southern resident killer whale population faces a significant risk from the reduced availability of chinook salmon, their main source of food. Other risks include elevated levels of chemical pollutants, potential oil spills, and disturbance and noise from vessels. Numerous recovery actions are under way for this population but likely need to be expanded to achieve recovery.
The similar-looking transient and offshore whales roam the entire West Coast. The population of transient whales is 500 animals while the offshore killer whale population is 300. Both whale populations also face various environmental threats from chemical pollutants, potential oil spills, and disturbance and noise from vessels.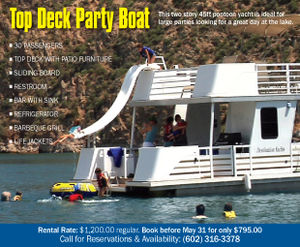 The streaked horned lark is a rare species found only in western Washington and Oregon. The lark was listed as endangered in Washington in 2006 and as a threatened species under the federal Endangered Species Act in 2013. Although recent surveys indicate the state's streaked horned lark population is stable, only 147 pairs were found in Washington in 2015.
Several problems threaten the streaked horned lark, including habitat loss, predation on nests and young larks, disease and a declining population of female larks. Conservation actions – such as restoring habitat and protecting lark nests – have improved the outlook for lark recovery. However, the range-wide population remains low, especially in Washington.
Forty-six species of fish and wildlife are listed for protection as state endangered, threatened or sensitive species.