Wildlife Photo Contest Winners Announced
Tucson photographer Rhonda Spencer didn't know she was making a winning image when she took a photo of two lowland leopard frogs. Spencer, who enjoys photographing all wildlife, just thinks these frogs are "amazing."
The judges who selected her image for the top prize in this year's wildlife photo contest thought it was amazing, too. Jeff Kida, photo editor of Arizona Highways magazine, said, "At first glance, the composition appears clean and simple: a frog and its refection, with a background that is mostly out of focus. Once you take a closer look, though, the blurred background turns out to be another frog, and it's facing the opposite direction. That yin-yang makes this much more fun and involving."
This year's wildlife photo contest, co-sponsored for the first time by the Arizona Game and Fish Department and Arizona Highways, attracted more than 2,000 entries. Thirteen winning images are being published in a full-size 2016 wildlife calendar in the November–December 2015 issue of Arizona Wildlife Views magazine, on sale now. Arizona Highways magazine will publish the winners in 2016.
In addition to Rhonda Spencer's grand prize winner, the other 12 winning photographers are:
Ken Bruce, Glendale: Anna's hummingbird
Peggy Coleman, Glendale: Round-tailed ground squirrel
Dan W. Conway, Dewey: White-crowned sparrow
Shane Farmer, Mesa: White-nosed coati
Louis G. Hoeniger, Phoenix: yellow-eyed junco
Marti Huzarski, Chino Valley: Pronghorn
Maria Jeffs, Hildale: Mule deer
Ruth Jolly, Scottsdale: Canada geese
Kiril Kirkov, Flagstaff: California condor
Leslie Elkin Leathers, Tucson: Common mergansers
Robert Rinsem, Chandler: White-faced ibis
Tam Ryan, Phoenix: Hooded orioles
Given the strength and diversity of this year's entries, the judges singled out 36 more images from 30 talented photographers for honorable mention. These are also featured in Arizona Wildlife Views magazine. The names of honorable mention photographers are posted on the photo contest's Web page, http://www.azgfd.gov/photocontest.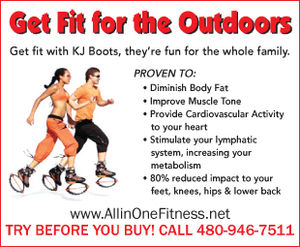 Arizona Game and Fish welcomes new subscribers to Arizona's award-winning magazine about wildlife and outdoor recreation. The regular price is $8.50 for six issues (one year). Through Dec. 31, subscriptions are on sale at the special price of $7 for seven issues. To subscribe, click here. Those who subscribe by Dec. 31 will be sure to receive the calendar issue showing this year's winners and honorable mentions. The calendar issue is also sold at all Game and Fish offices for $3 starting in mid-November.