All Six World Record Holders Head For World Waterski Championships In Chapal, Mexico November 17/22
To have all six male and female World Record holders in Waterski Slalom, Tricks and Jump chasing the coveted title of World Champion is guaranteed to create a spectacular contest. Taking place at the perfect Boca Laguna Ski Club site in Chapala, Mexico, this will be the second World Championships staged by the Mexican Waterski & Wakeboard Federation within four weeks. The highly successful Wakeboard World Championships took place there recently in Cancun at the new Mayan Watersports Complex.
With thirty countries represented, most of the top ranked athletes of the International Waterski & Wakeboard Federation (IWWF) will arrive on site from Sunday, November 15th. These will include Australia, Argentina, Belgium, Belarus, Canada, Chile, Czech Republic, Colombia, Denmark, Dominican Republic, Finland, France, Germany, Great Britain, Greece, Indonesia, Italy, Malaysia, Mexico, Netherlands, New Zealand, Peru, Republic of South Africa, Singapore, Slovakia, Spain, Switzerland, Sweden, Russia and USA.
In Slalom, the current World Record holders and highly experienced Nate Smith (USA) and Regina Jaquess (USA), are both in top form. This year Regina Jaquess has already won the US Masters, Malibu Open, California ProAm, Swiss Pro and Goode National Championships. Her World Record Personal Best score is 3.25 buoys on the 10.25m line. Nate Smith has also had a fantastic season with victories at the US Open, California ProAm, Malibu Open, Malibu Cup, Goode National Championships, PanAm Games and US Masters. His World Record Personal Best score is 2.5 buoys on the 9.75m line. The sheltered water conditions at Boca Laguna Ski Club in Chapala will give them both exactly what they need to perform at their best. World Records cannot be ruled out although rare at World Championships.
In Tricks, World Record holders Aliaksei Zharnasek (BLR) and Erika Lang (USA) will be fascinating to watch. Already, thirty-five year old Aliaksei Zharnasek was denied a new World Record only last April of 12,740 points but still holds his 12,570 record score. As the reigning World Champion, knowing that he has the talent to improve even further, Boca Laguna Ski Club will be firmly in his sights for this. On the other hand, nineteen-year old Erika Lang has caught the world of Waterskiing by storm since 2013. She has in fact taken significant gold medals since she was just eleven years old. This year alone, she has dominated the USA Collegiate Nationals, U21 World Championships and US Masters. Having broken the Open Women World Tricks Record three times in the past two years, she has now pushed it up to 10,460 points. Watch out for Erika Lang from Gilbert in Arizona!
In Jump, as ever, almost anything is possible. To say that the current World Record holders are ready for the challenge is an understatement. Freddy Krueger (USA) and Jacinta Carroll (AUS) are certainly on form. To date, Krueger has broken the World Jump Record eight times since 1999, his most recent being a distance of 76.2m last year. As a distraction, he took on the XGames challenge of Ski Fly in August – higher speed, longer rope, extended Jump Ramp. Exceeding a speed of 80.0mph / 129kph and with the Guinness Book of Records executives on hand, he landed a distance of 312ft. / 95.0m. Boca Laguna Ski Club will be a different challenge but with that SkiFly confidence booster, he is certainly ready for the World Championships. Australia's super star Jacinta Carroll on the other hand, at just twenty-three years of age, is a fearless phenomenon! She has broken the World Jump Record twice this just year and in May she raised the distance to 59.1m / 194ft. No woman and many men have never exceeded the 60m mark. She certainly has the skill set to do it. With a little head wind for extra lift on Sunday, November 22nd at Boca Laguna Ski Club in Chapala Mexico, this defending World Champion might also get a Guinness Book of Records listing.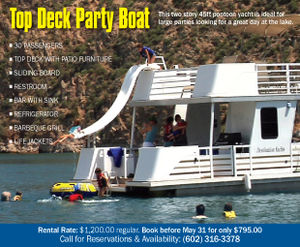 The weather forecast for the Waterski World Championships is for mostly sunny conditions and 82F / 28C with a light south east breeze.
MasterCraft will provide the ProStar boats and full technical support for these 2015 IWWF Waterski World Championships. They also provided the XStar boats for the Wakeboard World Championships in Cancun some weeks ago and for all of the World Cup Stops since its inception in 2004.