Celebrate 'Fort Verde Days' In Camp Verde, Oct. 10-11
The Fort Verde Days celebration will be held on Saturday, Oct. 10, from 9 a.m. to 5 p.m. and Sunday, Oct. 11 at 9 a.m. to 2 p.m. at Fort Verde State Historic Park.
This "Fee Free Weekend" of events starts with Fort Verde Days, celebrated with a flag-raising and lowering ceremony, artillery demonstrations, living history presentations with re-enactors, special presentations, Dutch-oven cooking demonstrations, military drills and a vintage baseball game.
Travel back in time to experience Fort Verde's past with tales about less-than-sumptuous food, hot wool uniforms, difficult living conditions, poor quality equipment and the everyday duties played out by the Verde Valley's residents.
Fort Verde State Historic Park is home to four original adobe buildings and many military artifacts. Re-enactors will be on hand to provide living history presentations.
The weekend offers the public a chance to get a glimpse of the past, while celebrating Fort Verde Days in conjunction with events throughout the town of Camp Verde. The entire family is invited to this event as the Town of Camp Verde celebrates with additional activities held in the community center, on the soccer field and throughout the town - there's even the 59th annual Fort Verde Days parade on Saturday at 10 a.m.
This year's theme is "Blast from the Past" and celebrates Camp Verde's sesquicentennial. At the park, cheer on the Fort Verde Excelsiors, as they take on the Stars and Stripes in a vintage baseball game or listen to Dr. Sam Palmer as he presents the history of the Battle of Big Dry Wash, the last skirmish.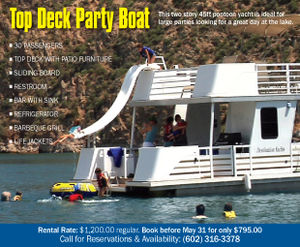 This year's Fort Verde Days will also include a "Scarecrows around Town" contest, which invites visitors to help judge favorite homemade scarecrows. Check campverdepromotions.org for more information about the scarecrow event.