Arizona - First Catfish Stocking Of The Autumn Coming Sept. 21-26
We know the weather has been hot, but it's time to make fishing hot again in the Community waters. Our first catfish of the season will be coming the third week of September. Get the fishing poles ready, and check out the Sept-Oct. CFP stocking schedule.
New community water coming to Casa Grande
After months of working through required paperwork, we are on track to finalize an agreement with the City of Casa Grande to add Dave White Regional Park Pond to the Community Fishing Program. The park is located at 2121 N Thornton Road. If the agreement gets finalized in September, we'll aim for the first stocking to take place in October. The pond will be managed as an "expansion water" with limits of two trout, two catfish, one bass, and five sunfish.
We're also analyzing the potential to add a new CFP water, Patterson Ponds, in far east central Arizona. The ponds are located just outside of St. Johns. Look for further updates.
Crappie, Perhaps?
We've pursued the idea of testing the stocking of crappie into three CFP waters. The idea is to create a few waters with crappie as a feature species. The environmental documents are being reviewed and processed, and if approved, we're planning to stock crappie into Riverview Lake, Tempe Town Lake, and Alvord Lake sometime in 2016.
Cormorant Management Plan
The Department is working to develop a cormorant management plan to address the intense predation upon stocked fish in CFP waters, private waters, and regionally-managed lakes and reservoirs. Although we expect the process to take several months, we hope to begin with some intensive monitoring and documentation of locations the cormorants are having the greatest impacts.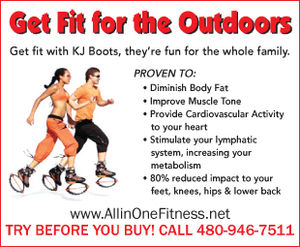 Since cormorants are protected under federal law (which requires special depredation permits from U.S. Fish and Wildlife Service), implementing any management strategies such as hazing/harassment and/or lethal control measures must be approved. Our hope is to maintain cormorants as a natural part of Arizona's water bird diversity at population levels that minimize significant negative ecological impacts to habitats, other species (birds and fish in particular), or personal property and other socio-economic interests including the maintenance of recreational sport fishing opportunities.