Willow Beach National Fish Hatchery - Agreement Finalized
Rainbow Trout Stocking To Be Restored
The Arizona Game and Fish Department, in cooperation with Mohave County and the U.S. Fish and Wildlife Service (USFWS), succeeded on March 4 in executing agreements to restore rainbow trout stocking at Willow Beach National Fish Hatchery, which is located along the Colorado River south of the Hoover Dam.
"I am very pleased that the U.S. Fish and Wildlife Service and the Arizona Game and Fish Commission have finalized an agreement to begin restoring rainbow trout stocking operations at Willow Beach National Fish Hatchery in Mohave County, Arizona," Arizona Senator John McCain said.
Anglers Support Jobs, Economics
"This agreement is vitally important to the angling community in Arizona, which supports approximately 1,700 jobs and generates $75 million in economic activity along the Mohave County/Clark County stretch of the Lower Colorado River," said Senator McCain, "I want to commend the Commission for prioritizing this project, as well as USFWS for working with local stakeholders to find a reasonable engineering solution to restore trout stocking.
"I also thank Mohave County Supervisor Hildy Angius, whose advocacy and tireless work helped both parties reach this important agreement."
A summary of the terms of the agreements are as follows:
• The Department will cost-share 50 percent of the pipeline repair ($389,000) of Willow Beach National Fish Hatchery;
• The USFWS will repair the pipeline and produce rainbow trout for stocking in the Colorado River for five years, supply two million triploid rainbow trout eggs to the Department annually for five years, supply 160,000 Apache trout eggs to the Department for 10 years, coordinate annually with the Department on these efforts, and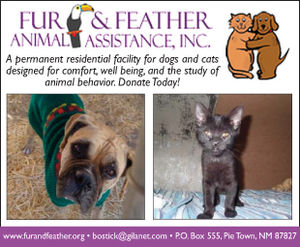 • The Department will be given the opportunity to provide input into the planning as needed.
This Is A Win
"We are proud to finalize a cooperative agreement providing vital assistance to an important industry in Arizona, and grateful to Senator McCain for his staunch support of returning trout propagation to Willow Beach," AZGFD Commission Chairman Robert Mansell said. "With this agreement, Arizona will retain its reputation as one of the finest sport fishing destinations in North America."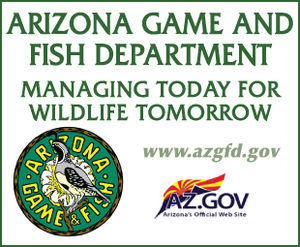 Arizona Congressman Paul Gosar said, "Today's agreement to restore rainbow trout stocking at Willow Beach is a win for jobs, Arizona's economy and sportsmen throughout the country.
"Countless individuals stepped up and deserve thanks for speaking out after trout stocking was arbitrarily terminated. I'm proud that our collective efforts will protect trout fishing in Mohave County for future generations and I was honored to play an important role in saving this worthwhile program."
On Nov. 21, 2013, the hatchery, operated by the USFWS, conducted an emergency stocking of 11,000 rainbow trout when the low water level made it impossible to draw water. The hatchery, however, lost 20,000 fish due to a lack of water movement through the system. Since then, the hatchery had been unable to rear or stock sport fish.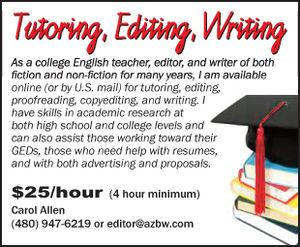 "This partnership will ensure continuation trout stockings going forward in the Colorado River," AZGFD Fisheries Chief Chris Cantrell said. "This is a great day for Arizona anglers."