Arizona: US Forest Service to Temporarily Prohibit Recreational Shooting in Parts of Coronado National Forest
Yesterday, the U.S. Forest Service announced that beginning on July 1, 2014, the Coronado National Forest, Sierra Vista Ranger District, will close Ash and Hunter Canyons to all recreational shooting for the duration of one year. This ban on recreational shooting comes with very little advance notice, and no prior consultation with the NRA to prevent a closure. Your NRA is now committed to working with the Sierra Vista Ranger District to formulate a cohesive solution and limit the prohibition on recreational shooting as much as possible.
The USFS cites excessive resource damage in the area as the reason for this closure. This likely can be attributed to a number of factors including devastating wildfires that have swept through the area in recent years. The closing of Ash and Hunter Canyons for one year is intended to provide an opportunity for vegetation and wildlife to recover, and to allow for cleanup of damaged hazard trees and debris. During this closure, the Sierra Vista Ranger District will be working on a Shooting Management Plan for all of the canyons along the east side of the Huachuca Mountains.
During this closure and into the future there will be alternative areas open for recreational shooting, upon the lifting of fire restrictions. Most of the areas are located on the east side of the Whetstone Mountains, and the west side of the Huachuca Mountains. A public shooting range also provides shooting opportunities east of Sierra Vista. For more information on areas open to sportsmen for recreational opportunities in Coronado National Forest, please contact the Sierra Vista Ranger District at (520) 378-0311.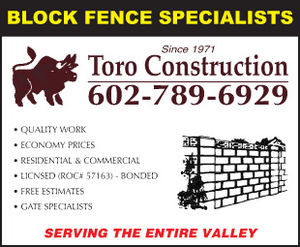 It is important for sportsmen to be aware that starting on July 1, 2014, the discharge of any firearm, air rifle or gas gun in the restricted area will be prohibited. The only exclusions to this prohibition being for those with a Forest Service permit specifically authorizing the otherwise prohibited act, or any person possessing a valid Arizona hunting license lawfully involved in hunting and harvesting game. Also excluded from this prohibition are any federal, state, or local officers, or member of an organized rescue or firefighting force performing an official duty. Violation of this recreational shooting prohibition carries a hefty fine and potentially incarceration.
Members can be assured that your NRA is working diligently with the USFS and the Sierra Vista Ranger District to achieve a comprehensive solution to conserving natural resources while keeping recreational shooting opportunities open. Sportsmen have been active in conservation and wildlife management for generations, and the NRA is committed to ensuring this tradition remains intact.
Your NRA-ILA will continue to keep you updated when more information is available.