View Nighttime Stars And Celestial Bodies
Kartchner Caverns State Park's Star Party September 20, 2014
(Phoenix Arizona - June 23, 2014) - Kartchner Caverns State Park will host a Star Party on Saturday, September 20, 2014. Come and spend an evening with your family and friends and observe the wonders of the night sky through astronomers' telescopes. The event is supported by Huachuca Astronomy Club and Astronomers of Verde Valley.
Activities for the Star Party will start at 2 p.m. and run through the evening. From 2 to 5 p.m., the park will hold the "Afternoon Solar Viewing" where visitors can safely view the sun through a special telescope. At 5:30 p.m., join us for a guest speaker. Then at 6:30 p.m., see planets, stars, comets, galaxies, and more through astronomers' telescopes! Participants should bring a red light and sweater or jacket.
There are currently two guided tours inside the cave at Kartchner Caverns. The Rotunda/Throne Room Tour is half of a mile in length and takes approximately an hour and a half to complete. The Rotunda/Throne Room Tour is $23 for those aged 14 and older. It is $13 for youths aged 7-13 and free for those younger than 6. The new Headlight and Helmet Tour allows visitors to experience the cave as the discoverers did in 1974 using only the light provided by the headlamp on your helmet. This tour is currently offered only on Saturdays, is a half-a-mile long and takes an hour and 15 minutes to complete. Note: Headlight and Helmet Tours are not available for children younger than 10 years of age. The Headlight and Helmet Tour is a specialty tour and is $30 for those aged 10 and older.
The Discovery Center facility contains exhibits on cave formations, cave life, hydrology and history. In the Tenen-Tufts Theater, a video presentation (15 minutes long) plays twice an hour. The program highlights the discovery aspect of the cave. The Gift Shop offers a wide array of cave related and southwestern themed souvenirs, gifts and practical items to meet the needs of travelers. The Bat Cave Cafe is open daily from 10:30 a.m. to 4 p.m. for dining while at the Park. There are hiking trails for the beginner to advanced hiker and a large, modern campground adjacent to the Whetstone Mountains.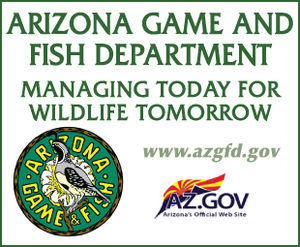 Reservations for camping or cave tours can be made 24-hours a day at AZStateParks.com or by calling (520) 586-2283 between 8am and 5pm (Mountain Standard Time) seven days per week. Reservations are highly recommended for all cave tours. Cave Tour tickets must be picked up AT LEAST 1 hour prior to your scheduled tour time.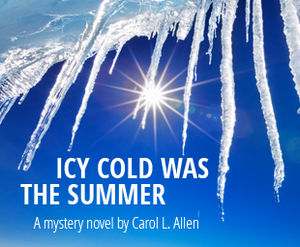 Kartchner Caverns State Park's Entrance Fee is $6 per vehicle for the night of viewing, instruction and family fun. Kartchner Caverns State Park is located on Highway 90, nine miles south of I-10 near Benson, Arizona. Full hookup camping sites are available at a fee of $25.
Arizona State Parks' astronomy program has been in operation for more than five years. The program continues to grow with 10 parks currently participating. Video is available for viewing on our website at http://azstateparks.com/find/starparty.html and gives a good introduction to Star Night activities. Learn more about what to expect and what to bring on this page.
For information about all 27 Arizona State Parks, the Trails and Off-Highway Vehicle Programs and State Historic Preservation Office call (602) 542-4174 (outside of the Phoenix metro area call toll-free (800) 285-3703). Campsite and Cave Tour reservations can be made online at AZStateParks.com or by calling the Reservation Call Center at (520) 586-2283. Open 7 days a week, from 8 a.m. to 5 p.m. MST. Follow AZStateParks on Twitter and Facebook.