Next Week Is National Safe Boating Week: Boat Safe, Smart, Sober
The Arizona Game and Fish Department joins boaters across the nation in celebrating the upcoming "National Safe Boating Week" and advises watercraft users to exercise safe practices on crowded waters during this summer's peak boating season.
National Safe Boating Week, May 17-23 this year, is a reminder to all who will be enjoying our state's beautiful lakes and waterways to take the necessary preparations to ensure a safe and enjoyable outing. Leading into the week is today's (May 16) "Wear Your Life Jacket to Work Day," an annual event hosted by the National Safe Boating Council (NSBC) that serves as a fun, educational reminder about the importance of wearing a life jacket while on the water.
While preparing your boat or other watercraft to head out on the water, please check to see that the following items are on board:
A properly fitted USCG-approved life jacket for each person.
- Children ages 12 and under are required to wear their life jackets at all times while the boat is underway
- Personal watercraft operators and their passengers are required to wear a life jacket while the PWC is underway
A USCG approved fire extinguisher or fire suppression system that is in proper working order
A USCG approved type IV throwable cushion or life ring that is readily available.
Boat registration or certificate of numbers available for inspection.
"Having these items on your boat and readily available is not only required by law, it is the smart thing to do while enjoying your outing. The last thing you want to do is try and find your safety equipment when you really need it in an emergency situation," stated Kim Jackson, AZGFD boating and OHV safety education program manager.
Jackson reminded people not to drink and operate a watercraft. Keep in mind that the same limit of .08 blood alchol content for operating a vehicle is also the standard for operating a watercraft, and the penalties for violation are just as tough.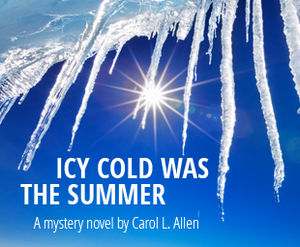 "We want everyone to enjoy what Arizona waterways have to offer, but do so with safety in mind and the required equipment on board your boat. If you are going to choose to drink alcohol, then designate a sober driver or operator and always wear your life jacket."
For more information on boating safety, regisrtation information and boating education classes, visit http://www.azgfd.gov/fun.