Go Wild For Grand Canyon National Park!
Go wild for the history, nature, trails, and archeology of Grand Canyon National Park during National Park Week, April 19 through 27. To get the celebration going, Grand Canyon National Park will waive entrance fees on April 19 and 20.
Earth Day Celebrations
The park will begin Earth Day celebrations on Saturday, April 19 with a free screening of the award-winning, environmental film Watershed. Produced and narrated by Robert Redford, the film tells the story of the threats to the once-mighty Colorado River; the film will be shown at 7:30 p.m. at the Shrine of the Ages.
On Sunday, April 20, the park will host an open-house style celebration from 10 a.m.-2 p.m. at the Grand Canyon Visitor Center Plaza. Join park rangers, Green Team members, park partners, and various organizations and businesses from throughout northern Arizona in a "green" celebration full of unique and interactive activities related to water and the environment and all nature has to offer at Grand Canyon National Park. Look for other fun park activities throughout the weekend, including litter clean-up projects. All of the weekend's activities are family friendly and free of charge.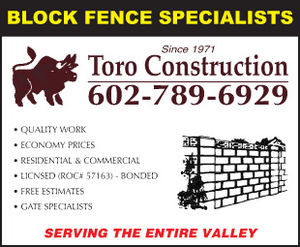 Park visitors are reminded that fee-free designation applies to entrance fees only and does not affect fees for camping, reservations, tours, or use of concessions. Park entrance stations will have the Interagency Senior and Annual Passes available for those who wish to purchase them. Visitors who plan to spend time in the park beyond April 20th will need to pay the regular entrance fee for the remainder of their stay.
More Free-Fee Days
This year, additional fee-free days will occur in honor of the National Park Service Birthday (Aug. 25), National Public Lands Day (Sept. 27) and Veterans Day (November 11).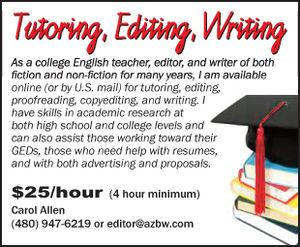 Big Spending At Grand Canyon
A new National Park Service (NPS) report shows that over 4.4 million visitors to Grand Canyon National Park in 2012 spent $454 million in communities near the park. That spending supported 6,010 jobs in the local area.
The peer-reviewed visitor spending analysis was conducted by U.S. Geological Survey economists Catherine Cullinane Thomas and Christopher Huber and Lynne Koontz for the National Park Service. The report shows $14.7 billion of direct spending by 283 million park visitors in communities within 60 miles of a national park.
This spending supported 243,000 jobs nationally, with 201,000 jobs found in these gateway communities, and had a cumulative benefit to the U.S. economy of $26.75 billion.
According to the report most visitor spending supports jobs in restaurants, grocery and convenience stores (39 percent), hotels, motels, and B&Bs (27 percent), and other amusement and recreation (20 percent).
To download the report visit http://www.nature.nps.gov/socialscience/economics.cfm. The report includes information for visitor spending at individual parks and by state.
To learn more about national parks in Arizona and how the National Park Service works with Arizona communities to help preserve local history, conserve the environment, and provide outdoor recreation, go to http://www.nps.gov/Arizona.