FOLLOWING THE GREAT SOCHI WINTER OLYMPICS
IT'S TIME FOR THE WATERSKI & WAKEBOARD WORLD CUP TO COME TO TOWN!
Snowboard certainly showed the World some of the most exciting contests ever seen in the Winter Games. The IOC focus on more new youth focused sports has certainly been successful. When it comes to the Summer Olympic Games, Wakeboard is almost identical to Snowboard – but on the water which is available worldwide. With floating obstacles and high altitude gymnastics in the air, it pushes the athletes to the limit. Fans will have an opportunity to see this for themselves at the 39th WORLD CUP Stop of the International Waterski & Wakeboard Federation (iwwf) on March 15/16. This will be part of the annual Action Sports Games in Mandurah, Western Australia.
To add further to the level of audience appeal – and over 100,000 spectators are expected on site in Mandurah - this WORLD CUP Stop will add WATERSKI JUMP to the WAKEBOARD programme. Jumpers will hit the floating Ramp in excess of 100kph to fly over 65m in an effort to win this first Stop of the 2014 season. All can be enjoyed FREE on the WORLD CUP Webcast at http://www.IWWF.tv
At this stage, the Entry List is closed. Competition for places as always was fierce. The Starting Dock on the turquoise crystal clear waters of Mandurah will now include Skiers and Riders from 24 countries – and perhaps a few Dolphins and Penguins! These will include Argentina, Australia, Belarus, Belgium, Brazil, Canada, Chile, China, Finland, France, Germany, Great Britain, Greece, Ireland, Italy, Japan, Republic of Korea, Mexico, Netherlands, Republic of South Africa, Russia, Sweden, Thailand and USA. Both men and women will compete for the six WORLD CUP medals and cash prizes available.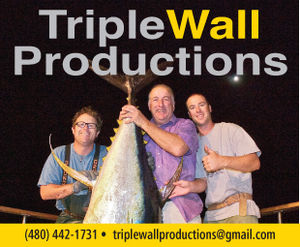 On the Entry List are all the current World Champions. They include Wakeboard World Champions Harley Clifford (AUS) and Raimi Merritt (USA), plus Jump World Champions Jacinta Carroll (AUS) and Freddy Krueger (USA). As this will be the first World Cup Stop on the 2014 calendar, all have a lot to prove. This will certainly guarantee a thrilling March 15/16 weekend.
MasterCraft will again provide the boats and support services.