American Boating Congress Draws 36 Industry Organizations as Co-hosts
Partnerships showcase growing industry-wide commitment advocacy, unity on Capitol Hill
WASHINGTON, D.C. – March 10, 2014–In 2013, the American Boating Congress (ABC) was co-hosted by 31 industry organizations who worked together to create a dynamic and engaging program, that met the needs of the entire recreational boating industry. This year, driven by 2013's success, 36 industry partners have agreed to co-host ABC, answering the call to strengthen the industry's collective advocacy impact. ABC will be held in Washington, DC on May 5-7, 2014.
This year's co-hosts are an integral part of planning ABC by contributing their time and expertise to develop the overall ABC program, and by encouraging their members to attend and participate in ABC. Co-hosts include:
American Boat Builders & Repairers Association
Association of Marina Industries
Atlantic Intracoastal Waterway Association
Boating Industry Magazine
BoatU.S.
Boy Scouts/Sea Scouts
Boating Trades Association of Metropolitan Houston
Center for Coastal Conservation
Connecticut Marine Trades Association
Florida Yacht Brokers Association
International Boat Industry Magazine
Lake Erie Marine Trades Association
Marina Dock Age
Megayacht News
Michigan Boating Industries Association
Marine Recreation Association
Marine Retailers Association of the Americas
Marine Trades Association of New Jersey
National Boating Federation
National Marine Lenders Association
National Marine Distributors Association
National Marine Manufacturers Association
National Marine Trade Council
National Safe Boating Council
North Central Marine Association
Northwest Marine Trade Association
Professional Boat Builder Magazine
Rhode Island Marine Trades Association
Sail America
Soundings Trade Only
South Carolina Marine Association
States Organization for Boating Access
U.S. Superyacht Association
Wisconsin Marine Association
Yacht Brokers Association of America
Water Sports Industry Association
NMMA President, Thom Dammrich says "NMMA is thrilled to once again see a growing number of organizations from across a broad industry spectrum partnering for this important event. Advocacy opportunities like ABC begin with each one of us. By joining forces we can use ABC to reach a much broader Congressional representation, educating them about the significant impact that recreational boating has on the U.S. economy and other important issues affecting our businesses, employees and customers."
While the complete agenda is currently in development, ABC will once again feature prominent policymakers to discuss industry specific issues. Registration is now open this year, when registering two or more people at the same time, registrants will receive a $25 discount off each registration.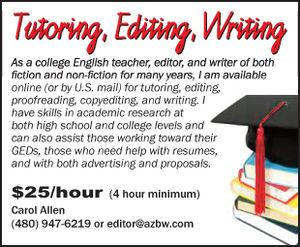 For questions or media inquiries please contact Lauren Dunn at 202-737-9752 or ldunn@nmma.org.
Interested in becoming a co-host? There's still time! Contact Laura Genovese at lgenovese@nmma.org or 202-737-9764. For live updates on ABC follow @therealnmma, #ABC2014.