Light The Lights!
Decorated Boats Celebrate The Season
As Christmas approaches, the Southwest BOATING communities send their special holiday greetings with magical lighted-boat parades. Following is a list of some of them where you can experience the wonder on some waterways near you.
Arizona
LAKE HAVASU CITY: Dec. 6-7 - 31st Annual Boat Parade of Lights – Bridgewater Channel, English Village and London Bridge, a must-see event of the holiday season; 50+ boats brightly decorated in their holiday best delights children and adults alike, join thousands for this annual tradition, free, 6:30pm, 928-680-4652 or http://www.lhcboatparadeoflights.com
PARKER: Nov. 30 -The Parker Area Chamber of Commerce, the BlueWater Resort & Casino and The Plantation will host the Annual Christmas Lighted Boat Parade along the Colorado River on Saturday, Nov. 30. The Lighted Boat Parade will begin at 6 p.m. at the BlueWater Resort & Casino Marina and the boats will travel north along the Colorado River to River Lodge. For more information call the Parker Area Chamber of Commerce at (928) 669-2174 or visit http://www.parkeraz.org
SAFFORD: Dec. 7 - Holiday of Light Parade - Main Street, dressed up cars, trucks, boats, floats, bikes, free, 5 pm, 928-432-4143 or 928-428-2511 or http://www.visitgrahamcounty.com
TEMPE: Dec. 14 - APS Fantasy of Lights Boat Parade - Tempe Beach Park & Town Lake, Santa arrives at 6 pm, decorated and lighted boats of all sizes and makes parade at 7 pm, free, http://www.downtowntempe.com
California
DANA POINT HARBOR: Dec. 7 and Dec. 15, 7:30-11 p.m. - Get up close and personal with all the ships at the 37th Annual Dana Point Harbor Boat Parade of Lights. Come aboard one of the vessels to actually get out on the water and into the competition. On these 90-minute "Holiday" cruises, you will enjoy: holiday music, a cash bar, up-close views of all the boats participating in the parade and beautiful harbor scenery. The fleet will join private boaters from all over Orange County as they decorate the boats. Participants will all vie for awards from Judges Choice to Best Use of Lights, as well as for cash prizes and gift certificates. More information is available at info@danapointharbor.com and http://www.danapointharbor.com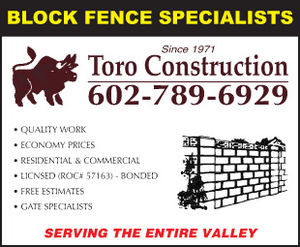 MARINA DEL REY: Dec. 14 - Marina del Rey's 51st annual lighted-boat parade, "Holiday Magic," will be from 6- 8 p.m., preceded by fireworks at 5:55 p.m.
SAN DIEGO: Dec. 8, Dec. 15, 5:30-9 p.m. - With more than 80,000 specatators expected, the San Diego Bay Parade of Lights features boats decorated for the holiday season. This year's San Diego Bay Parade of Lights celebrates "Our 41st Anniversary, USS Santa Claus" with boats of all kinds judged for creative lighting, decorations and crowd-engaging fun. More than 80 vessels will take to the water. Seaport Village is the perfect viewing location.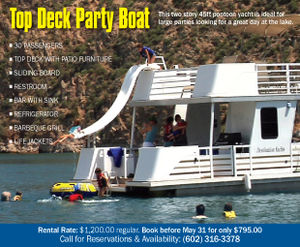 SANTA BARBARA: Dec. 8, 3 p.m.-7:15 p.m. - The parade of lights includes fireworks and gorgeous boats decorated for a holiday celebration. The parade is preceded with a 3 o'clock Santa's Village activity on the City Pier in the Harbor. A short fireworks display by Bay Fireworks, Inc. will immediately follow the boat parade! This year's theme is "Rock'n & Roll'n Holiday! The beautifully decorated boats, reflecting the theme and the music played onboard is sure to get you Rockin'! And the nicest part about it is that it is free!