Lake Havasu Marine Assn. Receives Federal Grant
'Sticker A Mussel' campaign is chosen as the Comprehensive Invasive Species Program at Lake Havasu.
Preventing the spread of aquatic invasive species throughout freshwater lakes and rivers of the western United States has become a high priority, especially on the lower Colorado River — now infested with a growing population of quagga mussels.
In response, the Lake Havasu Marine Association (LHMA), in cooperation with Arizona Game and Fish, developed and initiated a grass-roots plan, "Sticker A Mussel," to raise awareness and educate boaters on how to prevent contaminating other invasive species-free bodies of water.
The "Sticker A Mussel"campaign, starting its sixth month, has been chosen one of seven proposals awarded funding by the U.S. Fish & Wildlife Service for continuing the fight against quagga mussels.
David Britton, Asst. Aquatic Nuisance Species coordinator, U.S. Fish & Wildlife Service said, "The program developed by the LHMA will serve to reduce the number of potentially contaminated boats from moving further into Arizona and California waters, and from crossing state and tribal boundaries.
"Their efforts to this end are to be commended. The LHMA is one of the first, and select-few, non-government, non-profit entities to be awarded such a grant in the four year history of this program."
Jim Salscheider, LHMA president and CEO commented, "Our mission is to educate boaters on using the proper protocol of 'clean, drain and dry' their boat after every use.
"This is the only way to effectively prevent moving invasive species from one body of water to another. Our "Sticker A Mussel" campaign is a visual reminder to boaters to follow those steps whenever they load their boat back on to the trailer.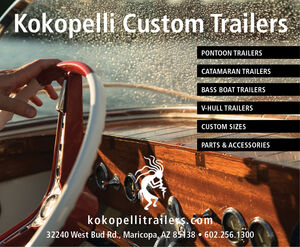 Because the sticker is placed on the tongue of the trailer in plain view, it also has recognition value at California Agricultural Border Inspection Stations. 'Stickered' trailers let inspectors know that boaters have a basic knowledge of the quagga mussel problem and the importance of maintaining a contamination-free boat and trailer."
The recently awarded grant allows the LHMA to aggressively pursue a number of resources to promote and fully implement the campaign. "We have a specific plan in place to put the $25,500 funding to good use," said Salscheider. We have already 'stickered' over 2,200 boats/trailers thanks to our LHMA volunteers and our 55 community business partners including boat manufacturers, boat dealers, marine repair/service shops, waterfront hotels/restaurants, and launch ramps in just these few months.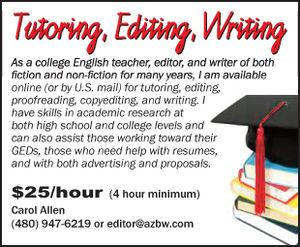 "We've also printed and distributed over 25,000 invasive species informational 'rack cards' to boaters and have recently launched a wide reaching radio campaign that will deliver over a thousand 30 second messages by mid-September. All of this, supported by a strong Internet/social-media outreach and public relations effort, is certain to have a positive impact on boaters and help curtail the spread of quagga mussels which is vital to the future well being of an outstanding recreational boating resource like Lake Havasu."
The LHMA is actively soliciting additional volunteers to assist in the "Sticker A Mussel" campaign. If you are able to donate a few hours of your time to support this cause, please contact the LHMA, Jim Salscheider, at (928) 208-2442 or e-mail to jims@lhmarineassn.com. "It's the right thing to do."