Arizona Dove Season Opens Sunday, September 1st
Arizona is famous for many things, but opening day of Dove season is downright legendary. Temperatures here may still be high, but there's nothing cooler for the hunting community than the first day of Dove season.
Sunday, Sept. 1 is the official start of Dove season. Since the big day falls on a Sunday this year, be sure to get your hunting license and stamp well in advance. Before the weekend, stop in and get your license and stamp at any of the seven Game And Fish offices statewide, 8 a.m. to 5 p.m., Monday through Friday. Remember, the department is closed on weekends and holidays, including Monday, Sept. 2 in observance of Labor Day. Licenses may also be purchased at more than 300 license dealers, but be prepared to deal with potentially long lines. Licenses and stamps are also available online at http://www.azgfd.gov.
Every year is different when it comes to Dove hunting. Seasonal rains and other factors can cause Wildlife to frequent different locations than in years past. Take a few minutes to visit http://www.azgfd.gov/dove. You'll find almost everything you need to know about Dove hunting, including tips from department experts like Johnathan O'Dell, a small game biologist with Arizona Game and Fish Department.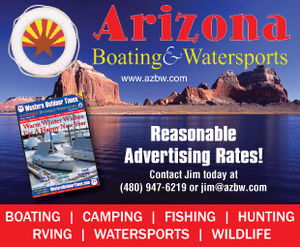 "Doves typically leave the roost in the morning in search of water and then food," O'Dell said. "The recent Monsoon storms will change their normal flight pattern. If there is standing water in puddles, doves won't come into stock tanks or other water sources like they normally do. Use Friday and Saturday before the season opener to scout your hunting location and find alternative spots in case another storm blows through."
As a special promotion this year, Dove fans can pick up two new collectable Dove baseball cards. Each card features a great photo of either a Mourning Dove or a white-winged Dove on one side, and cool facts on the other side. A limited number of these first-run collector cards are available at all Game And Fish offices, as well as Cabela's, Bass Pro Shops, Sportsman's Warehouse and Sprague's Sports of Yuma.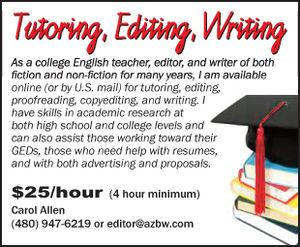 As part of the promotion, take a moment to sign up for the Arizona Game and Fish Department's eNews and you will be automatically entered into a drawing for an optics and knife set, or a book. Entries will be accepted through Sept. 18, 2013.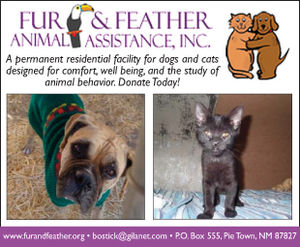 One lucky subscriber will be randomly drawn to receive a Nikon 10x50 binocular, a Weaver 3-9x40 rifle scope and a Lansky tactical knife and sharpener set, provided courtesy of Sprague's Sports, Inc. of Yuma.
A copy of Arizona Game And Fish's new book, "An Introduction to Hunting Arizona's Small Game," by Randall D. Babb, will go to 25 runners-up in the eNews subscriber drawing. This 198-page guide is valued at $16.95 and is an indispensable resource for new and experienced hunters.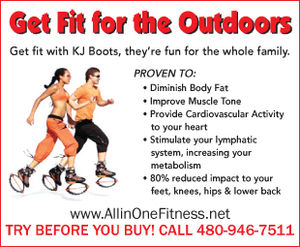 Also online are the Amended Aug. 3 Dove and Band-tailed Pigeon Regulations, with the most up-to-date changes. There is also an informative grab-and-go map showing areas now closed to hunting in the Phoenix metropolitan area. Download what you need, print it out, and tuck into your pocket.
Other features you'll find at http://www.azgfd.gov/dove include mobile-friendly information, shooting hours, sunrise and sunset times, activities and events.
Organized Dove Hunt Events
If you're interested in hunting doves but not ready to go out on your own, the Arizona Game and Fish Department has a few events that are just for you, including:
Sept. 1, Beginners Dove Hunt, Casa Grande: designed for families wanting to learn to Dove hunt together, contact Paul at (480) 440-0981 or pbraudt@msn.com.
Sept. 6-7, Youth Shotgun Clinic and Dove Hunt, Safford: firearm training and Dove, some loaner shotguns and ammunition available, contact Devin at (520) 591-7880 or dskinner@azgfd.gov.
Sept. 11 and 14, Beginner's Dove Training and Hunt, East Valley: event for kids and adult first-time hunters, firearm training on Wednesday followed by a live Dove hunt on Saturday. Some loaner shotguns and ammunition are available. Contact David Carson at dcarson@azgfd.gov.
Note: Did you know mourning doves are the most numerous, widespread game bird in North America? They are prolific breeders with an average life span of 1-2 years. Dove hunting seasons are regulated and maintain doves as a sustainable Wildlife resource. Dove hunters are a valuable conservation tool. There is an excise tax on firearms and ammunition that is contributed to the federal Pitman-Robertson Fund, which in turn is apportioned to state Wildlife agencies for the management of Wildlife, which benefits all citizens. Additionally, hunters provide hundreds of thousands of dollars into the local economy, by purchasing ammunition, gas, food and lodging while engaging in this American tradition. To learn more about Dove species in Arizona, visit http://www.azgfd.gov/h_f/game_mourning_dove.shtml.