BoatUS: Tips On Boating With Dogs
Some dogs were born for the water, others less so. The key to boating with dogs, is taking it slow and making safety #1.
Jan Burgess, BoatUS
Before You Go
• Get a well-fitting life jacket and have the dog WEAR IT a few times around the home before they get on a boat. Any pet life jacket should have a handle to easily lift the animal out of the water. Check BoatUS.com/doglifejacket.
• Have a special ID tag with the name of the boat, marina, slip number and cellphone number on it just in case. If the dog gets lost, it's a lot easier for the person who finds them to get them back to you quickly.
• If you'll be going to Canada or Mexico, carry current rabies vaccine and other shot documentation; dog tags are not acceptable proof of immunizations. Also, check with customs.
Getting Started
• Familiarize the dog with the boat slowly. Ideally, bring the dog to the boat for the first time without leaving the dock, and give him a chance to sniff around and get his sea legs. Start the engine so he gets used to the sound.
• Plan for falls overboard from the boat or dock. If the dog falls or jumps overboard underway, you may be able to circle back and retrieve Fido just like a fallen water skiier, pulling up slowly, cutting the engine and luring the dog to the swim platform with a treat. If you don't have a swim platform, smaller dogs may be lifted over the side by their life jacket handle, but bigger dogs may require a different solution. If a dog falls off a dock, know that seawall bulkheads may prevent the animal from a self-rescue.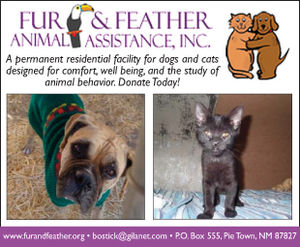 • Bring plenty of water and make sure there's some place the dog can get out of the sun and stay cool. Know the symptoms of dog heat stroke. While seasick dogs may vomit, that's also one sign of heat stroke. Rapid, loud or difficulty breathing, extreme thirst, thick saliva, disorientation and a bright red tongue and pale gums are others.
• If you're going to be out for more than a few hours, plan on how your dog will relieve herself, and pick up afterwards. If you see where someone else didn't pick up, do it for them. You don't want to give any opportunity to show why dogs shouldn't be allowed in the marina; your BOATING friends will love you for it.
• Does your boat's insurance policy cover pets? Check BoatUS.com/insurance/pets.