Lake Geneva Resort to Host NMBA Annual Marine Lending Industry Conference
The Abbey Resort & Avani Spa has been chosen as the site for the NMBA's 2013 annual marine lending industry conference. The property, situated on the shores of Lake Geneva, is located about 90 minutes from Chicago and 50 minutes from Milwaukee. Conference co-chairman Bill Otto indicated the location was selected for a number of reasons, including convenience to Chicago – which should be an easy non-stop flight for attendees – and a great room rate. The guest rooms feature large balconies or patios, refrigerator, and microwave oven all for an attractive rate of $119/night and a $12/day resort fee which includes parking, access to spa facilities, and Wi-Fi access throughout the property.
Attendees should plan to stay Tuesday night to enjoy "NMBA Royale – a Night at the Casino" which will feature gaming tables, dealers, raffles, and great prizes! Boating, golf, swimming pools, and spa services are a few of the offerings available to hotel guests, along with a variety of dining options. Visit http://www.theabbeyresort.com or call 800-772-1000 for more information about the resort.
The Lake Geneva area offers beaches, boating, lake cruises, golfing, hiking the Potawatomi Trail, galleries, and specialty shops. The history here is fascinating: after the civil war Lake Geneva became the summer playground of Chicago's wealthy industrialists, and they built mansions along the shores, giving the area notoriety as the "Newport (RI) of the West." There are a number of Victorian homes, summer cottages, and historic and contemporary mansions that grace the shoreline.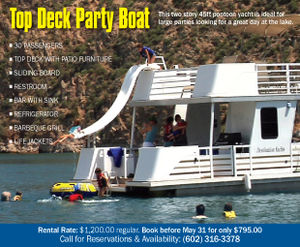 This year's conference agenda will highlight the latest economic trends impacting the marine industry, updates on legislative issues that continue to shape the lending environment, and a presentation on reducing risk without reducing reward. You will network with marine lenders and representatives from various supporting businesses and enjoy a specialized group event designed to maximize your skills in the workplace. The NMBA annual golf tournament will be held Tuesday, with the golf awards ceremony immediately following.
More details about the conference agenda and events will be available in the coming weeks. To register, visit NMBA's website at http://www.marinebankers.org.