2013 Hollister Award Nomination
For over 30 years, the Lake Havasu Marine Association has been active in the Lake Havasu area fulfilling their Vision to provide a safe, clean lake and river environment by enhancing the public's boating experience. The Association membership is comprised of local boating industry businesses, tourism businesses and representatives of local governments. Affiliations include the Arizona Game and Fish Department, Arizona State Parks, Mohave County Sheriff's Office, Lake Havasu Police Department, Lake Havasu City government and the Bureau of Land Management.
For years they have successfully implemented their vision through their devotion to promoting recreational boating in Lake Havasu by bringing the marine industry, governmental agencies and the boating public together through the volunteerism of its membership. Through the Association's programs and projects designed to improve lake infrastructure and boating safety, the membership has created a public force that fully supports the State of Arizona's Mission of providing safe watercraft recreation for the enjoyment, appreciation, and use by present and future generations.
The Lake Havasu Marine Association's membership have been strong supporters of boating safety by serving as volunteer Safety Officers for the Mohave County Sherriff's Department where they assist the county's enforcement efforts by providing non-commissioned manpower at boating safety and sobriety checkpoints on Lake Havasu and the Topock areas of the Colorado River. More recently, several grass roots, privately funded boating safety campaigns have really made lasting impacts for boating safety and the promotion of boating recreation.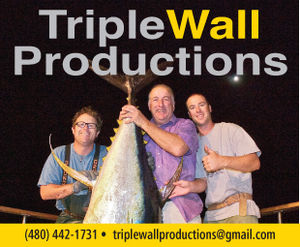 The first of those programs addressed the increasing accumulation of trash along the shorelines of Lake Havasu. Initiated by the membership and funded by private donations beginning in 2008, the Lake Havasu Marine Association has provided 150,000 trash bags each year to boaters and developed distribution locations along the shoreline for their "Pack it In, Pack it Out" campaign. The public and private partnership has grown to include sponsors such as the Chemehuevi Indian Tribe, Frontier, U.S. Bureau of Land Management, Keep Havasu Beautiful, Arizona State Parks, Pirate Cove Resort, Romer Beverage Co., Campbell Cove One-Stop & Deli, Bud Light, and London Bridge Yacht Club. In four years, the project has utilized 450,000 bags that at conservative estimates have removed over one million pounds of trash from Lake Havasu's shorelines.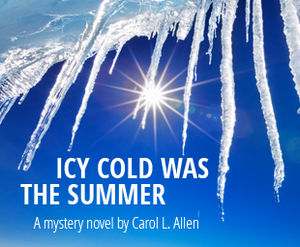 Responding to the concerns of boaters and the association's membership, LHMA initiated a program to instill an awareness of operating under the influence to reduce the numbers of alcohol related boating accidents and fatalities on Lake Havasu and the Colorado River. Again soliciting the support of local businesses and law enforcement agencies, the LHMA acted as a facilitator to develop the "Designated Operator" program to make the effort synonymous with routine safe boating practices such as ensuring the boat operator checks for all the proper safety equipment before launching.The program has quickly gained national attention through their efforts and sponsorships. Initially developed as an outreach program, latex wristbands were designed and purchased by sponsors, including the Arizona Game and Fish Department that are provided to "designated boat operators" who make the conscious decision to remain sober and keep their passengers safe.
Business sponsors in the area not only provide their logo on the wristbands, but provide free non-alcoholic beverages to those patrons that have volunteered to operate sober. This program has not gone unnoticed by law enforcement agencies as there has been a notable rise in designated operators contacted up and down the Colorado River.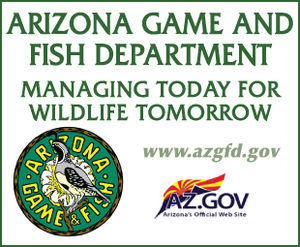 The most recent boating safety project in a growing list of success stories was a Lake Havasu River Channel Project by the Association to deepen a half-mile channel through the shallow delta sediments on upper Lake Havasu in December 2011. The Association's dredging project was designed to increase the depth in a channel from approximately 2 feet or less to about 4 feet, then mark the channel with buoys to alert boaters. The governmental approval processes for this project was clearly a test of the Association's commitment, as you can imagine. The Association raised nearly $60,000 for the project and spent hundreds of hours obtaining the necessary permits and bringing governments to common ground. There is no question that dredging a navigational channel delineated by markers and addressing congestion by creating a "no wake zone" through the narrow area, has contributed a significant benefit to recreational boaters and boating safety.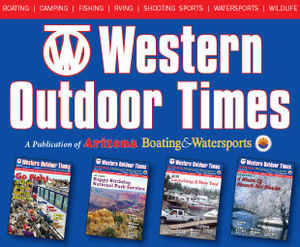 For these reasons and the continuation of multiple boating safety projects and endeavors that clearly benefit Arizona's boating and promoting boating safety, the Arizona Game and Fish Department recommends the Lake Havasu Marine Association for Western States Boating Administrators Associations Hollister Award.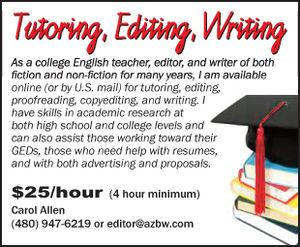 Sticker a Mussel
SCORECARD
Total for April YTD
# Trailers Stickered 392 721
From California 136 276
From other States 76 108
From Canada 4 6
Reported at CA border 17 30
Failed at CA border stations* 2 2
*Reasons Plugs
Need a sticker? List of "stickerers" on our web site http://www.lhmarineassn.com
Chili Cookoff during the 2013 Boat Show!
Next Meeting
June 19 at Shugrue's
(Downstairs) AT 6:00.
in the Bridgewater Room
Our Volunteer Coordinators are responsible for our
program management on the lake. We thank them for their
time and dedication to the Marine Association.
Feel free to call them directly if you would like to get involved.
Operations Coordinator - Dan Herron (928) 566-9414
Agency Coordinator- Craig Laser (949)-230-1238
Volunteers Coordinator- Stu Flamm (602) 568-5525
Buoy Coordinator- Gary Young (951)-840-0985
Coast Guard Liaison- Ron Buckholtz (909)-374-9664
Trash Coordinator - Wayne West (916)-813-3653
Fishing Coordinator - Jeff Dean (928)-715-2825
Buoy Coordinator 2 - Bill Mackie (619) 992-4807
Designated Captain Coordinator Dale Bowers (928) 486-5782
The 22nd annual Lake Havasu Boat Show held April 19-21st at Lake Havasu State Park, Windsor 4 was a roaring success!
This spectacular event is the largest boat show in Arizona showcasing hundreds of boats and marine accessories.
The Legends by the Lake Car Show, water ski races, chili cook-off and salsa challenge rounded out the entertainment and good food for this great weekend! Many families turned out for this fantastic show!!!
Desert Storm 2013
Remember to visit The Lake Havasu Marine Association on the following Social Media channels!
Our new Facebook is http://www.facebook.com/LakeHavasuMarineAssociation - LIKE us on Facebook!
Our new Twitter handle is: http://www.twitter.com/LHMarineAssn - FOLLOW us on Twitter !
Our new YouTube channel is: http://www.youtube.com/LakeHavasuMarineAssn - SUBSCRIBE to our YouTube Channel!
Lake Havasu Marine Association
1642 McCulloch Blvd #173 • Lake Havasu City, AZ 86403
President & CEO: Jim Salscheider • Cell: 928-208-2442 • E-Mail: Jims@lhmarineassn.com • http://www.lhmarineassn.com