Arizona - 'Super-Sized Trout' Now Stocked In Urban Lakes
How does catching a 2- or 3-pound rainbow trout sound? How about catching that trout right close to home?
Well, you now have that opportunity, so grab your favorite fishing pole and make sure you have a 2013 Urban Fishing license because the "incentive" trout stocking was just completed on Jan. 12 at all Urban Program lakes.
To kick off the New Year in a big way, the Arizona Game and Fish Department's Urban Fishing Program has stocked incentive-size trout. In addition to the usual 11-12 inchers, incentive stockings include bigger fish and up to 20 percent more fish. Many of the more than 9,000 rainbow trout will be from 13-16 inches, and some even larger ones up to 4 pounds are expected.
"This is a great way to start off the New Year and helps highlight that an urban fishing license is one of the best recreational buys out there — it's a ticket to fun all year long," said Eric Swanson, who heads up the urban fishing program.
Trout are routinely stocked in the urban program lakes from early November through the middle of March. Starting in March, channel catfish are stocked.
"These urban lakes also have sunfish and bass to catch. Plus, these lakes are all in city parks that also offer other recreational opportunities for the whole family," Swanson said.
The Urban Fishing Program is self-supporting, and the cost of the fishing license helps defray the cost of purchasing and stocking the fish. "It's a user pay, user play concept that can net you a lot of fun throughout the year," Swanson said.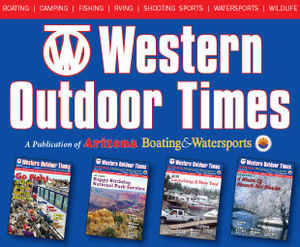 For more information on the Urban Fishing Program, visit http://www.azgfd.gov or obtain one of the newly printed 2013 Urban Fishing Guidebooks.