Herald The Holidays! Launch The Lights!
Happy Holidays! Waters Of The West Light Up For Christmas
Wherever you may be in the Western outdoors, there is probably a holiday lighted-boat parade coming to a waterway near you.
The following are a few samples of what's in store for the season's spirit, reflected on the waters of the West. If there are other similar events in the western states that you would like included in Western Outdoor Times, please e-mail Jim@azbw.com.
ARIZONA
• Saturday, Nov. 24 in Parker: 14th Annual Holiday Lighted Boat Parade; Blue Water Marina, free, 6 p.m., (928) 669-2174 or http://parkerareatourism.com or http://www.bluewaterfun.com
• Saturday, Dec. 1 in Lake Havasu City: London Bridge Yacht Club's 30th Annual Christmas Boat Parade of Lights – 50 beautifully decorated boats pass under the historic London Bridge; this year's theme is A Winter Wonderland, 6:30 p.m., free, (928) 680-4652 or http://www.lhcboatparadeoflights.com. The event is coordinated by LBYC and the Lake Havasu Parrot Head Club. This annual Boat Parade of Lights was selected as one of Lake Havasu's Top Ten events for 2011.
• Saturday, Dec. 8 in Tempe: APS Fantasy of Lights Boat Parade — Tempe Beach Park & Town Lake, pre-parade entertainment begins at 5 p.m .; Santa arrives at 6 p.m .; decorated and lighted boats of all sizes and makes parade at 7 p.m., free, http://www.downtowntempe.com. Light up the night and be dazzled at the Valley's most unique holiday event — the Tempe Fantasy of Lights Boat Parade. Featuring as many as 61 festively lighted boats of all sizes and a top-notch firework show, this is one holiday parade you don't want to miss. Special guest Santa Claus will also make an appearance to hear children's gift requests in Tempe Beach Park. So, bring a camera for some free pictures with Santa to capture those precious holiday memories.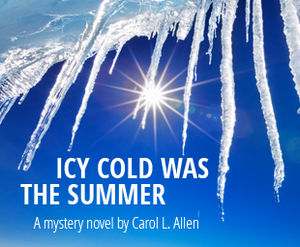 CALIFORNIA
• Saturday, Dec. 8 at Mission Bay, San Diego —Christmas Boat Parade of Lights 28: The best viewing is from Riviera Shores, Crown Point, Santa Clara Point, the east side of Vacation Island and west side of Fiesta Island. More than 60,000 people are expected at San Diego's Mission Bay Park for the annual Mission Bay Christmas Parade of Lights at 7 p.m.followed with a fantastic firework display at 9:00 p.m. This free, distinctly California celebration features boats decorated for the holiday season that will sail around Mission Bay starting from the Quivira Basin area. A highly anticipated event in the San Diego community, more than 100 vessels take to the water for the parade. Phone: (858) 488-0501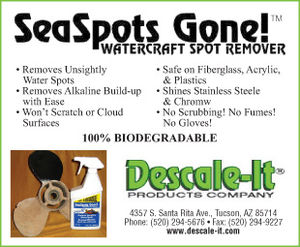 • Sunday, Dec. 9 and Sunday, Dec. 16 in San Diego: Welcome to the 41st San Diego Bay Parade of Lights! The San Diego Bay Parade of Lights is a time-honored holiday tradition brought to San Diego by the BOATING community. The event goes from 5:30 p.m. until 9 p.m., both Sundays. Join us this December for our annual Parade on San Diego Bay, with more than 80 boats lavishly decorated according to a new theme each year. Whether a participant or spectator, the Parade of Lights is a festive and delightful experience for all! The 2012 theme is "Our 41st Anniversary, USS Santa Claus." (Thank you to USS Midway for helping choose our theme this year.) Decorate your boat and join in the parade! Each participant will qualify for a chance to win a Grand Prize package worth over $4,000, plus many other fantastic prizes. This year's grand prize is a cruise on Star Clippers! Boats are judged on originality and the creative use of decorations depicting the parade theme. Boats are judged in four categories with scores ranging from 1 to 5 for each category.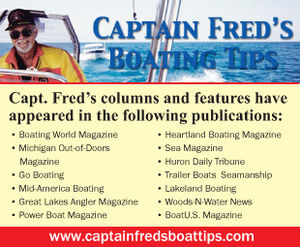 • Wednesday, Dec. 19 through Sunday, Dec. 23 in Newport Beach —The Newport Beach Chamber of Commerce proudly hosts the 104th Year of this spectacular holiday tradition. Join over a million viewers as you watch beautifully decorated yachts, boats, kayaks and canoes sail along the harbor in the 104th Annual Newport Beach Christmas Boat Parade. Hosted by the Commodores Club of the Newport Beach Chamber of Commerce, we invite you to celebrate this year as we feature the theme "Surf, Sand and Santa!" As Newport Beach's Christmas card to the world, the boat parade will set the harbor ablaze for five consecutive nights from 6:30 p.m. until 9 p.m., starting and finishing off Bay Island. Beautiful multi-million dollar yachts, kayaks, canoes and other small boats will light up the harbor as a dazzling array of holiday lights and music fill the air at the Christmas Boat Parade. Many of the boats will be richly decorated with animated Christmas scenes accompanied by music and costumed carolers. Some boat owners in the past have spent over $50,000 to decorate their vessels for the event. The Christmas floats will wind their way some 14 miles around the harbor to give viewers in restaurants, yacht clubs, on public beaches, and in private homes an incredible sight that has delighted millions of people for a century. The Christmas Boat Parade, which has been hailed as "one of the top ten holiday happenings in the nation" by the New York Times, is truly a magical holiday tradition for all ages. The parade continues to be a premier event during the holiday season in Southern California that brings joy and happiness to all that view it. On the final night, a special fireworks display will close out the parade. For more information about these events, or to request information about viewing areas, restaurants and boat charter companies, please call the Newport Beach Chamber of Commerce at (949) 729-4400.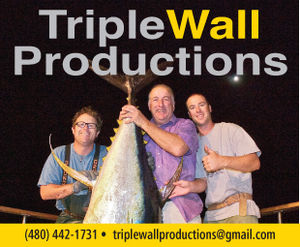 IDAHO
• Friday, Nov. 23 through Tuesday, Jan. 1 on Coeur d' Alene Lake — A million lights. A priceless memory. A family tradition. More than 1.5 million lights sparkle across Lake Coeur d'Alene as the Holiday Light Show, the largest on-the-water resort holiday light show in America, comes to life each evening during the holiday season. Plan now to experience The Resort's "Journey to the North Pole". Ride aboard one of the Lake Coeur d'Alene Cruise Boats and get ready for a magical trip across the water to visit Santa Claus at the North Pole workshop, where every child is guaranteed to make Santa's "nice list"! Highlighting the 2012 Holiday Light Show is The World's Tallest Living Animated Christmas Tree on display at the North Pole! Laden with over 30,000 sparkling LED lights and rising to nearly twice the height of New York City's famous Rockefeller Center Christmas Tree. The Coeur d'Alene's giant Christmas Tree towers over the North Pole display at Santa's Workshop. Bring the family. Bring the camera. Bring the smiles. We'll have brilliant lights and a festive holiday atmosphere awaiting you as we all share in the Christmas spirit where priceless memories are made. It's a family tradition. "Journey to the North Pole" Holiday Light Show Cruises departures are scheduled several times each evening. This 40-minute cruise offers spectacular views of the holiday light displays. The most memorable point in the journey lies across the lake, as Santa awaits your arrival at the North Pole Toy Workshop! Nightly cruise departure times: 5:30, 6:30 and 7:30 p.m. with additional departure times on select dates based on demand. And, on November 23, watch the Lighting Ceremony and Fireworks Show from one of the Lake Coeur d'Alene Cruise Boats with an unobstructed view of the spectacular over-the-lake show. Boarding begins 15 minutes prior to departure. Or, from November 28 through December 16, enjoy the "Journey to the North Pole" Dinner Cruise: a delicious holiday dinner on the lake while taking in over 250 dazzling light displays in this delightful 90-minute lake cruise every Wednesday evening at 6:30 pm from November 28 - December 26. Boarding begins at 6:00 pm. Space is limited. More information: The Holiday Light Show Center, (208) 664-7268 or (800) 688-5253.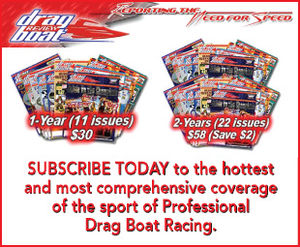 OREGON
• Saturday, Nov. 24 and Saturday, Dec. 1 in Newport's Yaquina Bay — A Coast Guard cutter will ferry Santa across Yaquina Bay, arriving at the Embarcadero, around 1:15 p.m. A Newport Fire Department truck, will transport Santa to the Newport Recreation Center ! Santa will meet with children young and old ! Be sure to visit with Santa and tell him what you would like for Christmas ! At Newport Recreation Center: 1:15-5 p.m. Contact (541) 265-8801. And, on the first dusk of December is the Annual Yaquina Bay Lighted Boat Parade. Come down to the bayfront and enjoy the start of the holiday season with the Lighted Boat Parade. Local boats decorated with festive lights parade along the historic bayfront. Free to anyone along the bayfront. The many decorated boats will make a large loop around the bay, from the Coast Guard Station to the Embarcadero Resort and back, showing off a variety of colorful designs. Watchers traditionally line the docks and fill the restaurants and shops on the historic Newport Bayfront to watch the glowing display. The number of lights and designs have varied greatly. Boats in the parade have run with as few as one perfectly positioned strand of lights, a small battery powered Christmas tree on a kayak, to thousands of lights on the larger vessels. Newport is home to the largest fishing fleet in Oregon and the boat parade will feature a variety of watercraft, including charter boats, fishing boats, sail boats and even sea kayaks. This event is different because while many similar festivities contain mostly private pleasure craft, this one includes many working fishing boats. This is a fun way to launch this festive season of fundraising, joined together by people from all over the coastal community while showcasing Lincoln County's beautiful boats and the Newport Bayfront. Information at http://www.newporttradewinds.com or to ride on one of the boats, please contact Marine Discovery Tours at 541-265-6200 as there is a fee for this.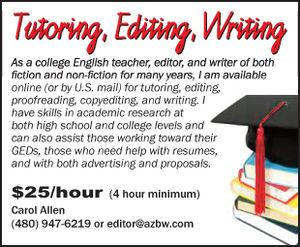 WASHINGTON STATE
• Saturday, Nov. 24 through Sunday, Dec. 23 in Seattle — The Argosy Christmas Ship™ festival is a holiday celebration that has been a Northwest tradition since 1949. Its main purpose is to bring communities together to celebrate the holiday season. From our flotilla of ships to the crowds of people who gather onshore, this celebration is one of the gems of the holiday season. The Argosy Christmas Ship™ sails to different Puget Sound waterfront communities, over 45 in total. Choirs onboard sing 20-minute performances to these communities, all broadcast via state-of-the-art speaker system. On shore, thousands of people gather around roaring bonfires anticipating the arrival of the Christmas Ship™. You can either join us on board the Christmas Ship™ or one of the Parade ships that follow, or join with friends and neighbors to gather together for your own caroling tradition. If you own your own boat, feel welcome to add lights to you vessel and join in the festival and help form the largest holiday floating parade in the world! (We also have option on our dinner boat Royal Argosy, for those looking for a full meal and a private dining table.) In addition to good cheer, family, and friends, a portion of all ticket sales benefits The Seattle Times Fund For The Needy, an annual program that raises money for several charitable organizations in the Puget Sound area.
• Friday, Dec. 7 and Saturday, Dec. 8 in the Tri-Cities — The 2012 Christmas Lighted Boat Parade — a beloved holiday tradition in the Tri-Cities — is organized by The Clover Island Yacht Club; they are looking for more participants this year. Anyone with a boat and generator (for the lights) who can handle the three-hour parade from Clover Island to Howard Amon Park is invited to participate! Decorating your boat with a theme is encouraged, but not required.