From Rory Aikens
'This Is My Last One'
After more than 22 years and 1,200-plus weeks of producing the weekly fishing report, this is my last one. I am retiring.
I am truly blessed for having had such a superb readership. And such an interactive one. I truly appreciated all the e-mails and phone calls with tips and questions. It was also gratifying to meet so many of you on the lakes, at events, or in some cases, even places like the local super market.
Being just an old small-town newspaper editor, I have always looked at all of you as being my home-town audience.
However, I am not quite fading into the sunset. I'll still be contributing articles to Arizona Wildlife Views magazines and a variety of other publications. I just finished writing one for the January-February edition on swim baits and will follow up with an article on umbrella rigs for the March-April edition.
In addition, I'll still be doing book signings in conjunction with Arizona Highways Magazine, which published Arizona's Offical Fishing Guide in collaboration with the Game and Fish Department. I was privileged to be the author.
You can also visit my on Facebook site (under my name) and share your great fish catches or stories.
Okay, On To Fishing Tips —
On the opening day of the seasonal trout fishery at Silver Creek, there was a stocking of lots of rainbow and Apache trout in the 3-plus-pound category. Wish I could have beene there, but with a 12-year-old boy at home, I don't have the luxury of traveling far on a school day.
Lake Pleasant
The striped bass bite at Pleasant is going bonkers. Mike McFarland, a guide at Pleasant, just had a client catch a nice 22-pounder (see the picture). It's mostly a topwater bite. Striped bass and largemouth bass are chasing shad at the surface.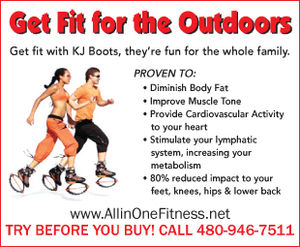 McFarland said the bite is pretty much lake-wide and you might find striped bass, white bass and black bass all chasing shad.
Lake Powell
The dream fishing right now is at Lake Powell, according to Wayne Gustaveson's "Wayne's Words." The weather is near perfect and you might have the fishing trip of a lifetime with lots of stripers, largemouth bass and smallmouth bass.
I have had some awesome autumn fishing trips to Powell over the years. It can be topwater heaven. We once caught more than 60 largemouth bass in an hour fishing a narrow side canyon off the San Juan Arm. The bass acted as if they had never seen a topwater lure before.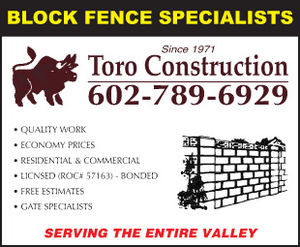 Lees Ferry
Also Lees Ferry is a dream this time of year. The weather is pleasant; it's the off-season so you can often find the best gravel bars all to yourself, and the autumn angle of the sun brings out the subtle hues of the sandstone, making it an Arizona Highways photo special.
High Country
For the high country, this is prime time for the elk rut. So there are lots of opportunities to fish and hear elk bugling. One of my favorites for this is Knoll Lake on the Mogollon Rim. Not only have I routinely heard elk bugles while fishing in autumn, but have heard the clash of antlers as well with two bulls fighting, and then watched as the local osprey dives into the water and catches a trout.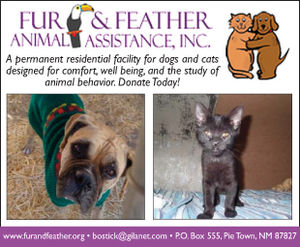 It's a special time in the forest during autumn.
A few year ago we were fishing the upper end of Lake Mary for some pike and saw a herd of elk come down to water, and some of them actually went into the water and swam while two young herd bulls were sparring. Pretty neat stuff to see.
Go Catch
For those of you who want to submit fishing reports, fishing tales, photos or what have you, please send them to our "Bee Fishing" mail box at BFishing@azgfd.gov.
Go catch a bunch of great memories and maybe I'll see you out there from time to time.
Editor's Note: Although this is not the most recent AZGFD report, we wanted to run it in honor of Rory; it's his last.