Easy Up Swim Handles
See Them At Swim Platforms, Inc.
My name is Rodger Miller and I have been boating on the Chesapeake Bay for 50+ years and have spent much of that time getting in and out of the water after swimming in many of the coves and anchorages on the Bay.
I have migrated from a small 22-foot power boat to my current 45-foot Sea Ray and have found getting in and out of the water off the swim platform increasingly more difficult and uncomfortable.
In late 2000, Carol Cook and I decided to address that issue and came up with the idea of having a set of detachable handles mounted on the swim platform of our boat to make it easier for us to get in and out of the water without having to do the "Platform Crawl" on our hands and knees.
At that time, we were only thinking of using them for ourselves. After toying with different ideas and methods we finally settled on a set of inverted "U" shaped handles that would mount on our swim platform and make getting in and out of the water just like getting out of a swimming pool. The handles, when detached, could be stored in a small amount of space.
The "U" shaped handles idea eventually morphed into a set of "P" shaped handles that could be mounted on a boat with a smaller swim platform. Thinking other boaters would benefit from these handles, we decided to start the patent process and bring them to market.
When we decided to market our product we contacted Scott Samuelson, founder of "Swim Platforms, Inc." in Phoenix, Ariz., from whom we had bought a custom-made swim platform years earlier. Samuelson thought the idea was terrific and together we had the first prototypes made. They were an instant success!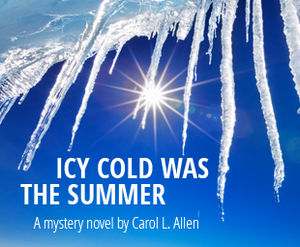 Easy Up Swim Handles were born and today Swim Platforms, Inc. is the sole sales and distributor for our handles. Try a set on your boat and your boating will never be the same.
You will be the envy of all your boating friends — that is, until they get a set!
Rodger and Carol

Chesapeake Beach, MD
For more information, contact Scott Samuelson at Easy Up Swim Handles, 3220 S.38th St., Phoenix, AZ 85040, (602) 431-8225 or service@swimplatforms.com