Urban Fishing Report
Best Hope In Summer Are Larger Lakes
Urban Fishing for the Family
Urban Fishing Report
Best Hope In Summer Are Larger Lakes
Monsoon storms trigger some good fishing periods.
From AZGFD
Fishing for catfish is slow at all Urban Fishing Program waters statewide through the summer (no stocking period). For holdover catfish, try the larger lakes over five acres in size. Some catfish and bass are being caught, but it takes persistence and some good timing in the early morning and evening hours.
Fishing has been good all summer for the plentiful bluegills that frequent the shoreline areas in search of food. Mealworms fished on the bottom or a few feet under a bobber will catch sunfish throughout the day, especially if anglers use smaller bobbers and light line in the 2-4 pound range.
Cloud cover, rain and falling temperatures from monsoon storms seem to trigger some good fishing periods.
At Green Valley Lakes (Payson), anglers are having some success for crappie, bluegill and bass, but the weeds are making fishing difficult. Smaller nightcrawlers (Dillys) and mealworms are working 4-6 feet under the surface.
At all lakes, remember to release any of the weed-eating white amur right away so they can go back out and munch on the weeds (see article at bottom).
Last Stocking
Phoenix and Tucson Urban Fishing Program waters — June 15 (catfish).
Green Valley Lakes in Payson — May 11 (trout: heavily stocked, including many 12- to 20-inchers).
Next Stocking
Phoenix and Tucson Urban Fishing Program waters — No further stockings until September catfish deliveries resume (see article below).
Green Valley Lakes in Payson — No further stockings until October trout deliveries resume.
Deliveries of catfish at Phoenix and Tucson Urban Fishing Program waters are scheduled to restart the week of Sept. 17-22. During the hot summer months from June 25 through Sept. 15, there are no scheduled catfish stockings at urban waters.
Once lake temperatures begin to decline entering the fall season, then catfish stockings can resume again. Every fall, a total of four catfish stockings are scheduled at two-week intervals before fish stockings switch over to rainbow trout in mid-November.
Fishing at urban waters will remain slow throughout the summer. Catfish can still be caught, especially from the larger lakes, with bluegill, bass and redear sunfish providing some fun for patient anglers.
White Amurs Vital For Clean Lakes
This is the busiest time of year for white amurs to graze on nuisance aquatic plants at urban waters. Plants are abundant and growing fast at a few of the lakes.
White amur, or grass carp, are like "aquatic cows," feeding on plant growth across the bottoms of our lakes. Vegetarians by nature, the white amur can feed on 1-2 pounds of weed material a day. They are a vital biological tool to browse on plant growth and help clean up our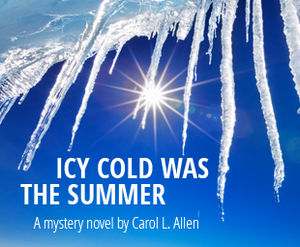 White amurs are vital to clean lakes and keep them fishable. Cities spend thousands of dollars a year to buy the sterile amur and put them out to "pasture" in the lakes.
The white amur can live up to 10 years and reach weights over 40 pounds. In their lifetime they can consume over a ton of weeds. This biological weed control is a better environmental alternative than the use of expensive weed control chemicals, requiring certified applicators and repeated treatments every year.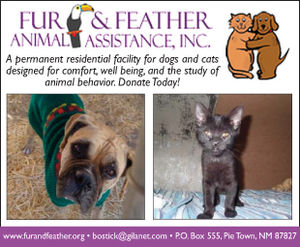 While the amur prefer plants, they will occasionally bite on worms, corn, bread and even lures. Legally, white amur must be at least 30 inches long to keep from urban waters.
Anglers are reminded that amur are in the lakes to help clean up your fishing waters. Please release them unharmed so they can go about their lawn-mowing business.
Remember The Web
Visit http://www.azgfd.gov for stocking schedules, the Fish&Boat Arizona Web map, outdoor events calendar, and other great fishing and outdoor information. Also check out the Web for Weekly Fishing Reports, to submit your fishing photos, or to send us your latest fishing report. We are also on Facebook.
Contacts
Urban Fishing Program Manager: Eric Swanson, (623) 236-7263.
Urban Fishing Program Specialist: Joann Hill, (623) 236-7268.
Violations Reports: Call 1-800-352-0700 to report fishing violations. Reward money may be available.