Audubon Society Names Bill Williams River NWR 'Global Important Bird Area'
Nutting's Flycatcher
For birdwatchers everywhere, the sharp weeep call of a Nutting's Flycatcher makes the heart skip a beat, especially for so-called "listers" who try to see as many of the world's 10,000 species as they can in one year. It's a passion popularized in the recent Hollywood movie The Big Year.
News that a Nutting's was spotted early in 2012 near Lake Havasu City in the Bill Williams River National Wildlife Refuge has spread worldwide. Since then, flocks of birders descended upon this Colorado River town, home for 40 years to the historic London Bridge. In fact, Birdfinders, one of Britain's most successful birdwatching holiday companies, ran a trip to Lake Havasu City in mid-January.
The blogosphere was all a-twitter. PioneerBirding.blogspot.com raves, "... it was a bird to enjoy in a completely beautiful place — the Bill Williams River NWR (www.fws.gov/southwest/refuges/arizona/billwill.html), right on the fringe of a major riparian area in the middle of some fairly harsh desert. All in all, a glorious morning and one to remember."
Birding is becoming big business for the Lake Havasu area. "We host hundreds of birders here a week," reports Kathleen B., Blair, Ph.D., an ecologist for the U.S. Fish & Wildlife Service.
"By emphasizing that wildlife conservation is good for business, we hope more people will support wildlife conservation," said Blair from the visitors' center of the 6,105-acre refuge near Parker Dam.
Adding to the allure of the Bill Williams, which hosts 366 different species of birds, is its recent designation by the National Audubon Society as a Globally Significant Important Bird Area, its highest level of recognition. The riparian (riverside) zone, 23 miles from Lake Havasu City, is a desert haven for plants and animals alike.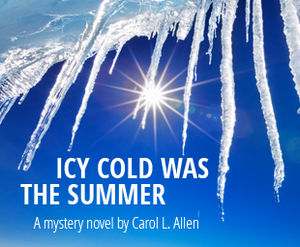 The rare desert marshland of the Bill Williams River NWR harbors species of global conservation concern, supports assemblages of range- and biome-restricted species, and represents a bottleneck which populations of migratory waterfowl and terrestrial birds pass through seasonally.
"The refuge is a vital stopover for neotropical migrant birds using the Colorado River flyway. It provides nesting habitat for endangered and threatened species, including the Southwestern Willow Flycatcher and Yuma Clapper Rail," said Tice Supplee, director of Bird Conservation for Audubon Arizona.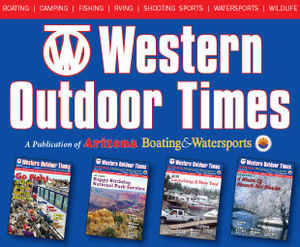 The Important Bird Areas program is a global effort to identify and conserve areas that are vital to birds and other biodiversity. By working with Audubon chapters (www.audubon.org), landowners, public agencies, community groups, and other non-profits, Audubon endeavors to interest and activate a broad network of supporters to ensure that all Important Bird Areas are properly managed and conserved.
For information on the Bill Williams River NWR, log onto