Celebrate The Centennial
Do Some Family Fishing Close To Home
Celebrate The Centennial
Do Some Family Fishing Close To Home
From AZGFD
2012 First-Of-Year Reminder
Note: Stay on the lookout for golden alga, a microscopic organism that releases substances that are toxic to fish. Game And Fish is working with city park staff and lake consultants to regularly monitor for and control the unwanted algae. Please do your part to prevent the spread of golden alga by not moving water or wet objects or fishing equipment from lake to lake. Clean, drain and dry all equipment.
2012 Urban Fishing Program Guidebooks Available
The 2012 Urban Fishing Program Guidebooks have been available at over 320 license dealers and Game And Fish offices since the end of December. The free guidebooks are chock full of helpful tips and information on urban fishing. There are no changes in urban or statewide license costs or fishing regulations for 2012.
2012 Fishing Licenses Now On Sale
It's time to buy your 2012 Class U (Urban) Fishing License for the new year. Urban fishing licenses are on sale for $18.50 at over 330 license dealers statewide, any Game And Fish office or online at http://www.azgfd.gov.
The Class U license is valid only at the 21 designated Urban Fishing Program waters and is good for all fish species (including trout).
If you want one Fishing License that covers all waters in the state, then the Class L, Super Conservation Fishing License is the way to go. At $53 for residents and only $63 for non-residents, this super license includes the state Fishing License, trout stamp and urban license — all in one package deal.
All anglers age 14 and over must purchase a license to fish in Arizona.
Urban Fishing Report
The rainbow trout stocking season is in full swing and will continue all winter long at two-week intervals. trout range in size from 11 to 12 inches in length, with some recently stocked fish in the 14- to 16-inch range.
Fishing is good-to-excellent for anglers using scented dough baits (such as Power Bait), worms or cheese. Small spinners such as Rooster Tails and Panther Martins, or spoons such as KastMasters and Super Dupers work well for trout.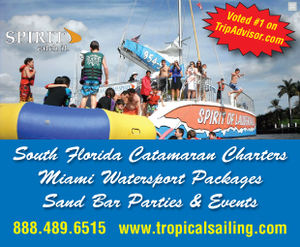 In addition to a good morning bite, some anglers have reported excellent fishing midday and late afternoon. Patience is the key, as the trout bite sporadically throughout the day. When the bite is on, anglers are catching limits in an hour.
Action for catfish, Bass and bluegill has slowed due to colder water temperatures.
trout fishing is good-to-excellent at Green Valley lakes in Payson with Power Bait, worms and small spoons working best. Top flies for fly fishermen have been copper Johns, wooly buggers, simi seal leaches and pheasant tail nymphs.