Hardesty, Tunnicliffe Are US Sailing's 2011 Rolex Yachtsman & Yachtswoman Of The Year
From eUSSailing Weekly Newsletter
Bill Hardesty
Hardesty, Tunnicliffe Are US Sailing's
2011 Rolex Yachtsman & Yachtswoman Of The Year
From eUSSailing Weekly Newsletter
Etchells World Champion Bill Hardesty (San Diego, Calif.) and ISAF Sailing World Champion Anna Tunnicliffe (Plantation, Fla.), a US Sailing Team AlphaGraphics member, have been named US Sailing's 2011 Rolex Yachtsman and Yachtswoman of the Year.
A shortlist of eight male and seven female sailors — determined from nominations submitted by members of US Sailing — was evaluated by a panel of sailing journalists who selected these two sailors for the noteworthy distinction.
The winners will be honored on Feb. 22 during a luncheon at the St. Francis Yacht Club in San Francisco, when they will be presented with specially engraved Rolex timepieces.
About Rolex Watch U.S.A.
Since Rolex Watch U.S.A. first presented timepieces to America's Cup defenders in 1958, the company has consistently recognized and encouraged excellence in every important arena of competitive sailing, including US Sailing Team AlphaGraphics preparation, US Sailing championships, disabled sailing, offshore, one-design and women's events.
About US Sailing
Anna Tunnicliffe
The United States Sailing Association (US Sailing), the national governing body for sailing, provides leadership, integrity, and growth for the sport in the United States. Founded in 1897 and headquartered in Portsmouth, R.I., US Sailing is a 501(c) (3) non-profit organization.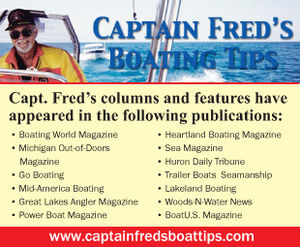 US Sailing offers training and education programs for instructors and race officials, supports a wide range of sailing organizations and communities, issues offshore rating certificates, and provides administration and oversight of competitive sailing across the country, including National Championships and the US Sailing Team AlphaGraphics.
For more information, please visit http://www.ussailing.org.